As a compilation of Aretha Franklin's hit records had been released only two years previously, for the 1971 "Aretha's Greatest Hits" collection the singer recorded three cover versions that had not been included on either singles or albums. In May "Bridge Over Troubled Water" had become the tenth of her 45s to hit the #1 spot on the R&B chart. "Spanish Harlem", climbing two slots to #2 on the Cash Box Top 60 in R&B Locations of 50 years ago, was just a week away from being her eleventh. 1971 was, as if there was any doubt, the year that Aretha's "Queen of Soul" title was confirmed.
In 1960 Pop prodigy Phil Spector, just 20 years old, had flown across the US to network with the great & good of New York's R&B music community. Ace writer/producers Jerry Leiber & Mike Stoller were working on material for Ben E King, the lead voice on enduring hits they had crafted for the Drifters. "Spanish Harlem" was written by Spector & Leiber, though I'm sure that Stoller was in the room too, & it provided the singer with his first major hit. A couple of tunes Spector had written with lyricist Doc Pomus were recorded at the same session as was "Stand By Me" & we all know how that one goes. The original had the slow samba baion rhythm so popular in NY at the time. Aretha added a little pace, a little Funk, changed the red rose to black & the song was a hit again.
This was the second time that Ms Franklin had revived a King tune. In 1970 "Don't Play That Song (You Lied)", one from 1962, had been another R&B #1. "Aretha's Greatest Hits" was to be released in September, her "Live At The Fillmore West", a great achievement, had come around earlier in March. A nonpareil singer was at her commercial & artistic peak. She had the "Young Gifted & Black" album ready to go, a record that included five songs that made the R&B Top 10. Even Aretha's B-sides were making the chart in 1971.
Women were representing for the Hot Wax/Invictus labels, the operation set up by the crack team Holland-Dozier-Holland on moving across Detroit from Tamla Motown. The vocal trio Honey Cone are at #7 with "Stick Up", on its way to emulating the chart-topping "Want Ads" while Freda Payne, known for "Band Of Gold", had "Bring the Boys Back Home", sweet Soul with a rock hard centre of Vietnam protest, a message that got itself banned by the overseas American Forces Network. Up three places to #32 is a singer who is possibly less remembered but Laura Lee's "Women's Love Rights" had got it going on.
Laura Lee was from the pool of Detroit talent who joined a new label where their potential could be more realised. She had sung & recorded with the Meditation Singers since she was a pre-teen, having a couple of solo Top20 R&B hits in 1967 when Chess Records sent her down to FAME Studios in Muscle Shoals. Back in Detroit she was matched with one of the less heralded former Motown staffers William Weatherspoon who had co-written "What Becomes Of the Broken Hearted" & other great hits for Jimmy Ruffin while also producing the attention-grabbing orchestral "When You're Young & In Love" by the Marvelettes. The two talents proved to be in synch.
With a strong, assertive voice to write for Weatherspoon, together with Angelo Gold who also had a credit on the Freda Payne single, provided Laura with plenty of attitude. You better be a do right man or else, as "Women's Love Rights" says "Love who you wanna 'cause a man is sure gonna". The song was the title track of an album with titles like "I Don't Want Nothin' Old (But Money)" & "It's Not What You Fall For, It's What You Stand For". I'm not sure if they were but it really does sound like the Funk Brothers were moonlighting at the Town Theatre studio because the whole thing absolutely grooves. A further LP, "Two Sides Of…" combined imaginative cover versions with more smoking, sturdy originals. Unfortunately as Hot Wax/Invictus folded Laura became seriously ill & retired from music for some years before returning to Gospel. Around this time Millie Jackson was mining a similar seam on the theme of modern love, selling millions of albums that were no spunkier or funkier than the two Laura Lee made.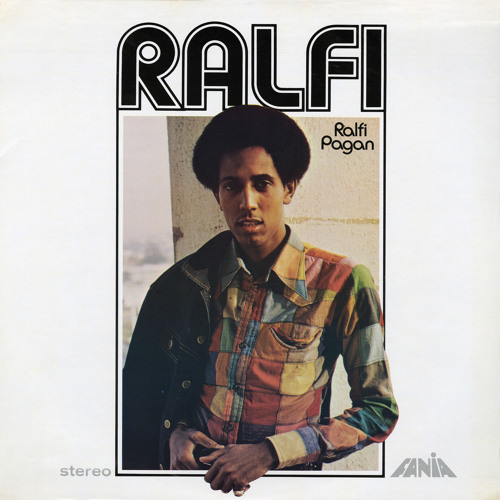 Ralfi Pagan, from the Bronx, New York, had first recorded as Ray Paige before signing with Fania Records, a label started by bandleader Johnny Pacheco as an outlet & showcase for the Latin music community of the city. Ralfi's debut album, all in Spanish then re-released with a couple of songs in American highlighted some fine, romantic, falsetto balladry. Young & handsome, Ralfi's sweet Latin Soul was very popular. "Make It With You", #35 this week, a cover version of David Gates' song for Bread, a hit in 1970, is embellished by his delicate, emotional voice, expanded by an excellent arrangement. It was in 1971 that the Fania All Stars, an assembly of stellar Latin musicians, played their "Live At the Cheetah" concert which, when released, deservedly gained them worldwide reputation & recognition of Salsa. Some of these guys were in the studio making Ralfi's music & it is certainly classy. A particular tip of the fedora to the guitarist.
The singer moved to Los Angeles & was a success with the Californian Chicano audiences. In 1978 Ralfi was touring in Colombia when his body was found on a local beach. Accepted as a murder the case remains unresolved. His brother puts the finger on an unnamed promoter/business associate while there are more lurid versions involving cocaine. I'm not looking for clues so I'll just say that Ralfi Pagan was 30 years old when he died. As the appreciation of Latin music grew surely such a honeyed, individual voice as his would have become more widely known.