When Eddie Floyd formed a Doo Wop vocal group, the Falcons, in mid-1950s Detroit he could not have imagined that almost 60 years later he would be invited to participate in a celebration of Memphis Soul at the White House with a Black President & his wife front & centre of the audience. In 1966 Eddie had recorded a song that encapsulated the robust energy of the music being created in the Stax studios in Memphis. "Knock On Wood", you know it, everybody does, has been recorded by over 150 other artists but there ain't nothing like the real thing & if that's what you need then, even when he's over 70 years old, you send for Eddie.
Everything you read about Eddie Floyd confirms that he is a thoroughly good & unassuming man. The Falcons sold a million in 1959 with "You're So Fine" then again three years later when "I Found A Love", featuring an extraordinary vocal by Wilson Pickett, was an R&B smash. The lead singer went solo, the Falcons disbanded, passing their name to another group, & Eddie recorded for his uncle's label in Detroit then, relocating to Washington, for a label he started with local DJ Al Bell. When Bell was head hunted by the Stax label Eddie went along as a songwriter & found he had an immediate rapport with guitarist Steve Cropper. The former Falcon Wicked Pickett was around too with his hit "In the Midnight Hour". The Floyd/Cropper combo provided "634-5789" & "Ninety Nine & a Half (Won't Do)", tailor-made for the new star.
"Knock On Wood" was intended for Otis Redding but on hearing the demo Atlantic thought that Eddie had already done it right & so he had. The international success of the single may have been a surprise to the label because the track chosen for the b-side sounds like a perfectly good hit to me. "Got To Make A Comeback", another track from a very fresh debut LP, is written by Eddie & Joe Shamwell, another friend from Washington who had made the move to Memphis. Starting slowly as a duet between the vocals & Cropper's guitar, building with ascending horns & backing vocals the song displays Eddie's range more successfully than subsequent attempts to re-create the success of the A-side.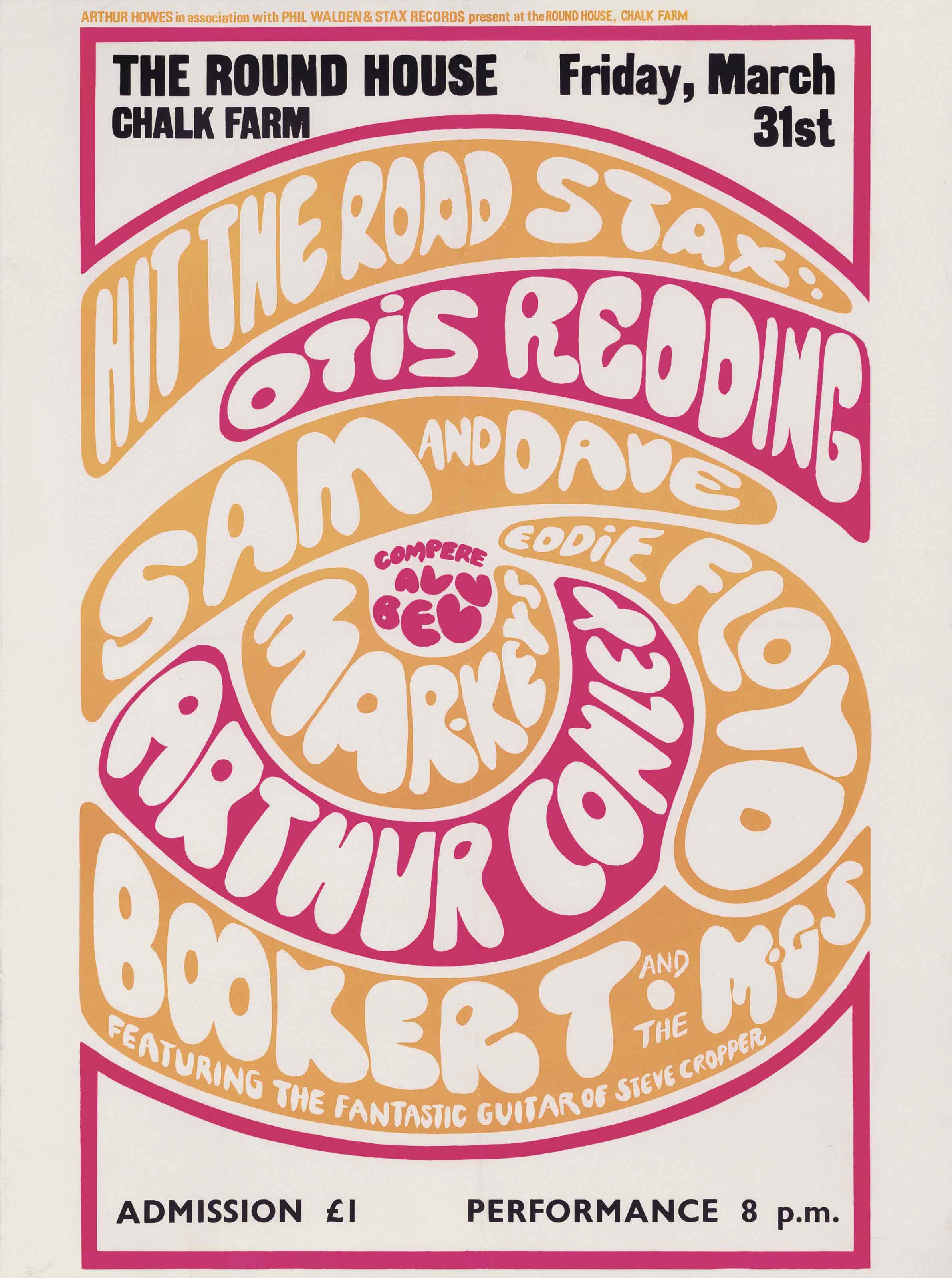 In 1967 Eddie was part of the Stax revue that introduced European audiences to real Soul Power. His performance, backed by Booker T & the M.G.'s & the Mar-Keys, of "Raise Your Hand" seems to have been mislaid by the Internet which is a shame because it would be a certainty for inclusion here. The death of Otis Redding in December of that year shook the label to its foundations. It was on Eddie's delayed flight from London back to the funeral that the idea for "Big Bird" originated. Back home the song was completed with Booker T Jones who produced & played guitar on the record. The finished product is a clap of thunderous Power Soul which, on release in 1968, felt like I was hearing the future of music. This absolute gem is recognised now but at the time it was the least successful of any of Eddie's singles. How could that have happened?
Still, Eddie was becoming one of Stax's most consistent performers & his next two singles, "I Never Found A Girl" & a cover of Sam Cooke's "Bring It On Home To Me" both made Top 5 R&B, his biggest hits since the big one. In 1968, through a shady deal with Atlantic, the label lost the rights to their back catalogue. A rapid reloading programme saw the release of 28 albums with the new finger-popping logo in May 1969. "You've Got to Have Eddie" may have been hurriedly recorded, there are only two of his songs included, but on a curation of his singles "Rare Stamps" he had written 11 of the 12 tracks & it's some collection. With his friend Al Bell now co-owner of Stax Eddie remained loyal to the label right to the end in 1975. Other major players were pursuing further opportunities but were still ready to work with Eddie. 1970's "California Girl" was a more restrained collaboration with Booker T & the following year he moved across town to the new TMI studio set up by Steve Cropper.
After over five years of Steve & Eddie working together on a classic Memphis sound "Down To Earth" is a very interesting departure. It's an album that is influenced by not only the new Psychedelic Soul but there's plenty of Rock in there too. It's certainly different to hear Eddie singing songs like "Linda Sue Dixon" (L.S.D.) & "My Mind Was Messed Around At The Time" & Cropper's guitar goes to places we hadn't heard him visit before. It's a heavy (in a good way) record, closing with the rather epic "Changing Love". Maybe Stax couldn't handle all this changing, perhaps they were not inclined to promote a record made in a rival studio but there was no single released from the record & "Down To Earth" remains an album unfairly overlooked at the time & still worth checking out.
Eddie continued to record without repeating his success of the previous decade but his reputation was made, his name remembered. Any compilation, every celebration of Memphis Soul had to include him. Any Soul weekender in Europe would be happy to have Eddie Floyd, still in fine voice, as a respected headliner. Of course he would have to sing "Knock On Wood", it enabled him to live a life in music & still does. There was so much more to his music & his contribution to the music of fellow Stax artists. I have to end with this track that begins "Eddie Floyd wrote this song", "Oh yes he did brother". In 1968, around the same time as "Big Bird", the double dynamite duo Sam & Dave took a break from the string of hits written for them by David Porter & Isaac Hayes to record "You Don't Know What You Mean To Me". Yes "Soul Man" & "Hold On I'm Comin'", yes "When Something Is Wrong With My Baby" but when I hear this song I still get the same thrill, have the same silly smile on my face as that 15 year old Soul fan who thought it was just the greatest thing when he first heard it. Keep the faith!