Right, the football season is finally over. England lost their first final in a major tournament for 55 years to an admittedly deserving Italian team by the width of a goal post in a penalty decider. I enjoyed the ride, being able to watch the games with a small group of family & friends was a pleasure after a year of garden meetings. I now have a few weeks when the pros & cons of the Video Assistant Referee or whether the England manager's preference for the "double-pivot" would prove to be too defensive (it would) can be put on the back burner so let's get back to throwing some of the good stuff that has crossed my path recently on to the blog. Is this keyboard still working?
In 1972 Kevin Ayers, a mainstay of the music scene in Canterbury, was, as was his habit, kicking back for a while. As a member of the Wilde Flowers & the Soft Machine he had contributed to the progressive/psychedelic improvisation & innovation that was characteristic of that city's musical output. His three solo albums had a relaxed, whimsical, rather louche charm while retaining elements of surprise & exploration that made him such an original artist. The only live clips of Kevin from this time on the Y-tube are from "The Old Grey Whistle Test" with his group the Whole World. Now, this black & white clip of a solo performance has appeared & what a treat it is. The clip comes courtesy of an independent TV service produced by the Inner London Education Authority, a grouping responsible for the city's schools which, like its parent administration the Greater London Council, was considered by Thatcher to be part of "the enemy within" & was subsequently abolished. The song, which Kevin explains "isn't called anything" is "Hymn", a track from his 1973 LP "Bananamour" & by heck it's good.
Sometime in 1972 I attended a midweek entertainment at my university that promised appearances by not only Kevin Ayers but also Syd Barrett, such an influential pioneer of Psychedelic Pop with Pink Floyd before his drug intake & mental fragility led to his withdrawal from the group. A chance to see two such individual British mavericks was a pretty good deal & we took our places cross-legged in front of the stage (it was 1972!) in anticipation. Syd had recorded two fascinating, honest solo albums in 1970 before his unavailability had encouraged the rumours & enhanced the legend. We had no idea of what Syd looked like now so assumed that as the figure setting up in the dark was not Kevin it probably was Syd. Unfortunately on his return to the stage a roadie was adjusting a microphone. The performer stormed off & was not to be seen again. That's as close we ever got to see one of the great British psychedelic talents…or maybe not. Kevin Ayers saved the day with an intimate & (that word again) charming solo set of bohemian cabaret filled with songs that weren't about anything, finishing with his version of Marlene Dietrich's "Falling In Love Again". Another good, interesting night out.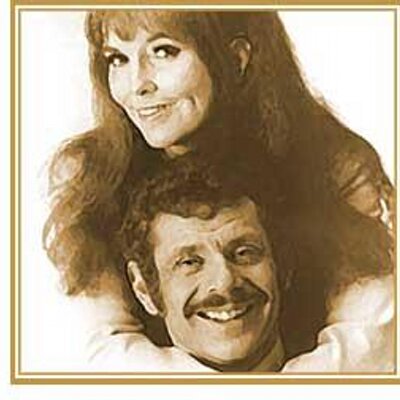 "The Ed Sullivan Show" was never shown in the UK. We knew it was a big deal in the States, our very own The Beatles appeared on three consecutive Sundays in February 1964, causing the same cultural tremors to which we were becoming accustomed. Pretty soon England was swinging like a pendulum do & we had a whole scene going on over here anyway. Over the past year the archives of the show have been regularly released on to the Y-Tube. The show aired from 1948 to 1971 & some of the earlier variety entertainment is a little moderate. Post Mersey Mania the bookers upped their musical game & while the house orchestra are by no means the Funk Brothers it's always good to see regular guests the Supremes in their modish Motown glory. Of even more interest to myself is the chance to see a number of outstanding US comedians doing that very funny thing they do. I have records by Bob Newhart, George Carlin & Richard Pryor but have never seen their early stand-up routines. The Sullivan clips are introducing me to others who were at the top of their game but we never got to see.
I was aware that Ben Stiller's father Jerry was a funny guy. I'd seen him playing George Costanza's Dad in "Seinfeld". He was the guy who put me on to Festivus. What I didn't know was that in the 1960s he had been part of a successful double act & that his partner was Anne Meara, his wife, Ben's Mum & a very funny guy too. There were 36 appearances on the Sullivan show & this sketch about computer dating (in 1966, in colour, imagine that) where Jewish Jerry meets Irish Catholic Anne, from the same neighbourhood but living separate lives, is short, sharp & eventually sweet. The cracks are wise, the affiliation obvious & attractive. In 1970, concerned about blurred lines between the act & her marriage, Anne stepped away to raise her kids. She later returned to films, TV & theatre including a run with Jerry in "The King of Queens". Jerry & Anne were married, until her death in 2015, for 61 years, now that's sweet too.
Any regular visitor to this part of the Interweb will be aware that I am a little obsessed with that golden decade of Soul from 1965-75 so "Summer of Soul" has been, along with the upcoming Sopranos prequel, the most anticipated film of the year & it did not disappoint. The Harlem Cultural Festival, a series of free concerts in New York, was held across six weekends in the Summer of 1969. The events were filmed but despite the success of the "Woodstock" movie & the emerging "blaxploitation" genre there was no financial backing for any commercial release of the footage. Amhir "Questlove" Thompson, a man of multi-talents including playing drums for the Roots, making his directorial debut, has a very solid, impressive musical foundation on which to base his film. It starts with the Psychedelic Soul boys the Chambers Brothers rocking out with "Uptown" & Fifth Dimension, as Billy & Marilyn acknowledge, finding that playing to such a large black audience unwrapped a funky side that was rarely seen on their TV appearances, then the musical highlights keep on coming.
It's difficult to top the emotional impact of a duet between Mavis Staples & Mahalia Jackson singing "Precious Lord Take My Hand", a favourite of Martin Luther King & performed in his honour then along come Sly & the Family Stone, racially & gender diverse, boundless, infectious energy & one of the greatest groups ever. Stevie Wonder stakes his claim to being the funkiest individual in the world & the only word to describe Nina Simone is Goddess. All this music is carefully & expertly placed into the context of an assertiveness about the Black experience in the USA. There's activism & anger about the Vietnam War, about police brutality & social inequality. There's pride too in their community. The Harlemites who attended the concerts & those who are still around to tell about it want their stories to be heard & listened to. The unanimous dismissal in contemporary interviews of the Moon landing, a big deal for White America, is, as they would say in 1969, "Right On!".