Well the first thing is that there is a new single from the O'Jays! That's the legendary O'Jays to us, the vocal group whose recordings with Gamble & Huff for Philadelphia International in the early 1970's made them a contender for the heavyweight title belt held for so long by the Temptations. There's quite a bit of "Then" about "Above the Law" & there is a whole lot of "Now". That upcoming mix of the records of the year will surely have to include this…
I wrote about the O'Jays here & my regard for the group has grown with repeated viewings of a stunning 2016 session round at Daryl Hall's (off of …& Oates) gaff. In the piece I extolled the powerful lead vocals of Eddie Levert while not giving enough credit to his partner Walter Williams, an absolute dude in the "Soul Train" years &, despite a long battle with multiple sclerosis, still straight from the fridge on an elevating update of the 1976 hit "Used Ta Be My Girl". With hands in pockets, toothpick firmly in place he is as insouciant as you could never be & absolutely on it. Walter is quite a man.
Eddie is now 76 years old, Walter 75, friends since childhood. The third member, Eric Nolan Grant, has been around for just the past 20 years. "Above the Law" is the lead for a planned valedictory LP "The Last Word" before retirement. It's a polemic about the way things are in the USA, same as it ever was, as angry & assertive as "For the Love of Money" (1973) & 1975's "Rich Get Richer". Steve Greenberg's S-Curve label is backing the project & one of his roster, the inimitable Betty Wright, has contributed to the writing & production. Ms Wright has been involved in so much good music for so many years that it has to be her talent rather than coincidence. I believed what the O'Jays had to say back then & they are still damn right. I for one will be joining hands & getting on board the Love Train for one final time when the album comes around.
We all know that "The Greasy Strangler" (2016) is one of the most striking films of recent years. It's an entertaining helter-skelter mix of gratuitous violence, unlikely nudity, profanity,  bad jokes in poor taste & worse food. The journey from "what the hell am I watching?" to "I must dig out my video tape (ask your parents) of "The Toxic Avenger"" is one worth inflicting on folk who you hope will not think less of you & will still be your friend after it. This is the movie that has introduced "Hootie Tootie Disco Cutie" into every day conversation, well my day anyway.
So, director Jim Hosking's new film "An Evening With Beverly Luff Linn" (2018) has got to be seen & it has been. This time there's less gross-out, less grease (Oh No!) but Hosking's cinematic world is still populated by inarticulate social outcasts, even grotesques. It's off the beaten path, David Lynch lives nearby but DL can be too serious for Jim who prefers to go for the laughs. The bigger budget hasn't, thankfully, been spent on the script, still awkward, deadpan & full of non-sequiturs, but on attracting proper actors. Aubrey Plaza, "always watchable", is small town femme fatale Lulu Danger who leaves her husband (Emil Hirsch) with Colin (Jemaine Clement off of Flight of the Conchords, he's good) seeking "One Magical Night Only" with the titular Beverly (Craig Robinson) &…er…that's it. See this movie if only for the sight of Beverly, garbed in Sir Walter Scott kitsch, reviving the old Scottish folk song "Why Did I Ever Become A Football Referee?"
I do hope that Hosking gets to make more films. They are not for everyone, an IMDB review (I know…why?) was disturbed by the poor personal hygiene of his characters! He has an original, idiosyncratic sense of comedy which I find to be interesting, most entertaining & memorable but then, I'm funny that way.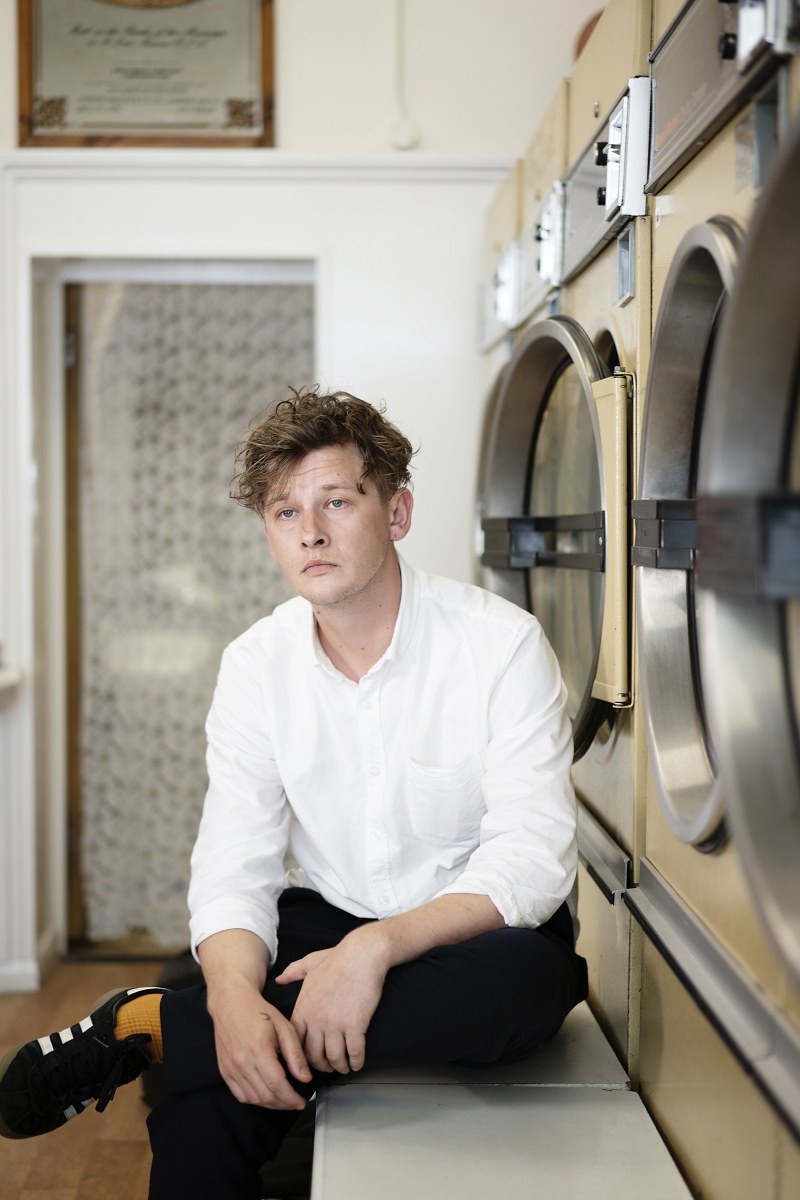 There are only a couple of preview tracks available from the new Bill Ryder-Jones LP "Yawn" which is released on Friday November 2nd. It's been 3 years since the triumph of "West Kirby County Primary" & the videos for both "Mither" (see above) & "And Then There's You" certainly enhance the anticipation of a new collection of melodic Merseyside melancholia from B R-J. Low key contemplative vocals (the influence of Bill Callahan?) matched with a sure, solid wall of guitars, Indie with a touch of Psych, makes, to my ears, an attractive mix. There are British singer-songwriters around who sing quietly, evoke the name of Nick Drake & want to be considered as sensitive souls. Screw that noise, "Yawn" is his 4th album since leaving the Coral, should, I hope, confirm that Bill's skills as a writer & as a producer continue to develop.He's someone who thinks imaginatively & considerately about the something he has to say. I'm looking forward to next Friday.