In the first week of February this year my nephew & I drove to the Sheffield City Hall to see Britain's best comedian Stewart Lee. Both Mike & myself have always enjoyed shooting the breeze about potential world-ending catastrophes, swine flu, climate change, the zombie apocalypse & in the spirit of the upcoming evening we lightly riffed on the infectious bother the Chinese, in particular the Wuhan clan, were suffering. That night, apart from a family wedding with a severely restricted list of guests, has proved to be my final social gathering of 2020. Five weeks on (two weeks too late), the double whammy of age & "underlying health conditions" indicating that it was probably "so long, it was nice knowing you" if Corona called, meant that social isolation it was then & mostly still is. Just me, that pile of books I've been meaning to start, intimations of my own mortality & worry about family & friends. A blizzard of depressing, ominous, confusing, changing speculation on the information superhighway hardly helped, relief from introspection & flatlining was called for & admiring my huge stash of toilet paper didn't do it because that was imaginary. It has always been music that soothed…still is.
I've done a lot of listening in 2020, appreciating an opportunity to savour & appreciate the complete works of John Cale, to be stirred by the old-time Sixties idealism of Paul Kantner & Grace Slick & to investigate the dusty, neglected Reggae albums at the back of the stack. Van Morrison & John Martyn have been the ideal companions at the end of another day of not much at all. It's not all comfortable immersion in my record collection. My end-of-year highlights usually includes at least one new release by an artist of my own generation who has been making music for longer than I & they probably care to remember. Not this time.
In January Pinegrove released their fourth studio album "Marigold". A group that had immediately appealed, I bought their record "Cardinal" (2016) within 30 minutes of hearing them & looked forward to their progress. An accusation of sexual coercion against frontman Evan Stephens Hall, then a clumsy apology/statement on social media, followed by the self-release of the "Skylight" record & a year's hiatus stalled their momentum. Inevitably these events informed listening to the new collection. Hall's meticulous, contemplative & articulate lyrics are one of the reasons Pinegrove are so distinctive. Such a public airing of his situation was not something the songwriter would take lightly. It's not all introspection on "Marigold", Hall & the group are developing their palate & it's their strongest album yet. The title track, a reflective six minute long instrumental, ties a soothing, ultimately optimistic record together. They are still a band to be reckoned with.
Unable to tour in support of "Marigold" Pinegrove retreated to their Bandcamp enclave & released "Elsewhere 2" a short "pay what you can" live set expertly mixed by guitarist Sam Skinner. From what I've seen & heard it is on stage that the group really flourishes. The 2016 session they recorded for Audiotree, with sterling support from the sound engineer, is the best showcase of their early work. Playing live the band's melodic Country-Folk tendencies have more Indie drive bringing late-period Teenage Fanclub to mind. I'm not tech-savvy enough to separate just the one track from "Elsewhere 2" so you're just a click away from the full 30 minutes. It's a great mix of new & old material , the rapport between the band & their audience is apparent & it's this music that has given me the most pleasure in 2020. To close here's a song from "Marigold". "I wake up & feel totally the same. I woke up the same as yesterday with no news of any kind", "Endless" still hits the spot as a song for these times. "When this is over hold me forever". Damn right!
Bandcamp was also the place to be to try to keep up with Daniel Romano. As a devoted fan, even with time on my hands, it has been a stretch to get a handle on all of his new music this year. I reckon there have been 8 maybe 9 new albums in 2020, solo works, with his band Outfit & collaborations. It's a list starting with "Visions of a Higher Dream" & perhaps ending with "How Ill Thy World is Ordered". Daniel's name got around playing artful old-time Country songs, a classic structure that Buck Owens, George Jones & Gram Parsons could have recorded. His move away from this, a progression that acknowledged his Punk roots while embracing Folk, mid-60s Dylan & psychedelic Rock, was a journey that I was glad to share. Each album has contained songs that linger & grow in stature. From this year's torrent perhaps "(What Could Have Been) Infidels", a re-imagining of Bob Dylan's 1983 record inspired by his iconic TV performance with the Plugz, is a little esoteric while "Content to Point the Way" is a return to that Country thing he does so well. Pick a record, any of them & you'll find a uniquely talented singer-songwriter with the ability to lasso & shape the many ideas he has about his music.
It's another live album that is my pick of Daniel's busy year. The aptly named "Okay Wow" came around in March, issued under the name Daniel Romano's Outfit, recorded on their 2019 tour. With his brother Ian on drums, David Nardi (guitar), Roddy Rosetti (bass), Tony Cicero (organ) & Juliana Riolino (vocals) Daniel has assembled a blistering Rock & Roll unit. From the opening "Empty Husk" the band scorch through songs from his extensive back catalogue with a brio & energy that brings to mind fellow Canadian Neil Young's Crazy Horse. His songs have always been dramatic & even the gentler country tracks benefit from this direct charge. "Hunger Is A Dream You Die In" from 2016's "Mosey" makes the cut here because I think it's the best of his many songs & I get to choose. This is 21st Century Rock not some Tom Petty/Bruce Springsteen derivative & I can't get enough. The Outfits set in Kristiansand, Norway was filmed & is an absolute delight. You are busy people, I hope that you can spare 45 minutes to enjoy one of today's great songwriters & a band at the top of their game.
Here at loosehandlebars three is the magic number so I only have one more choice from 2020. More than honourable mention should be made to the fastidious Prog-Pop, gentle Psych of Tame Impala's "The Slow Rush" & to "Punisher", a radiant collection from Phoebe Bridgers, the heartbreak offset by her light conversational style & a dry sense of humour, marking her arrival in the big time. I read that as well as kicking over the statues Black Lives Matter, a timely, important reaction to violent institutional racism, is a Marxist organisation dedicated to the overthrow of capitalism. In the words of the British collective SAULT, "You Know It Ain't"!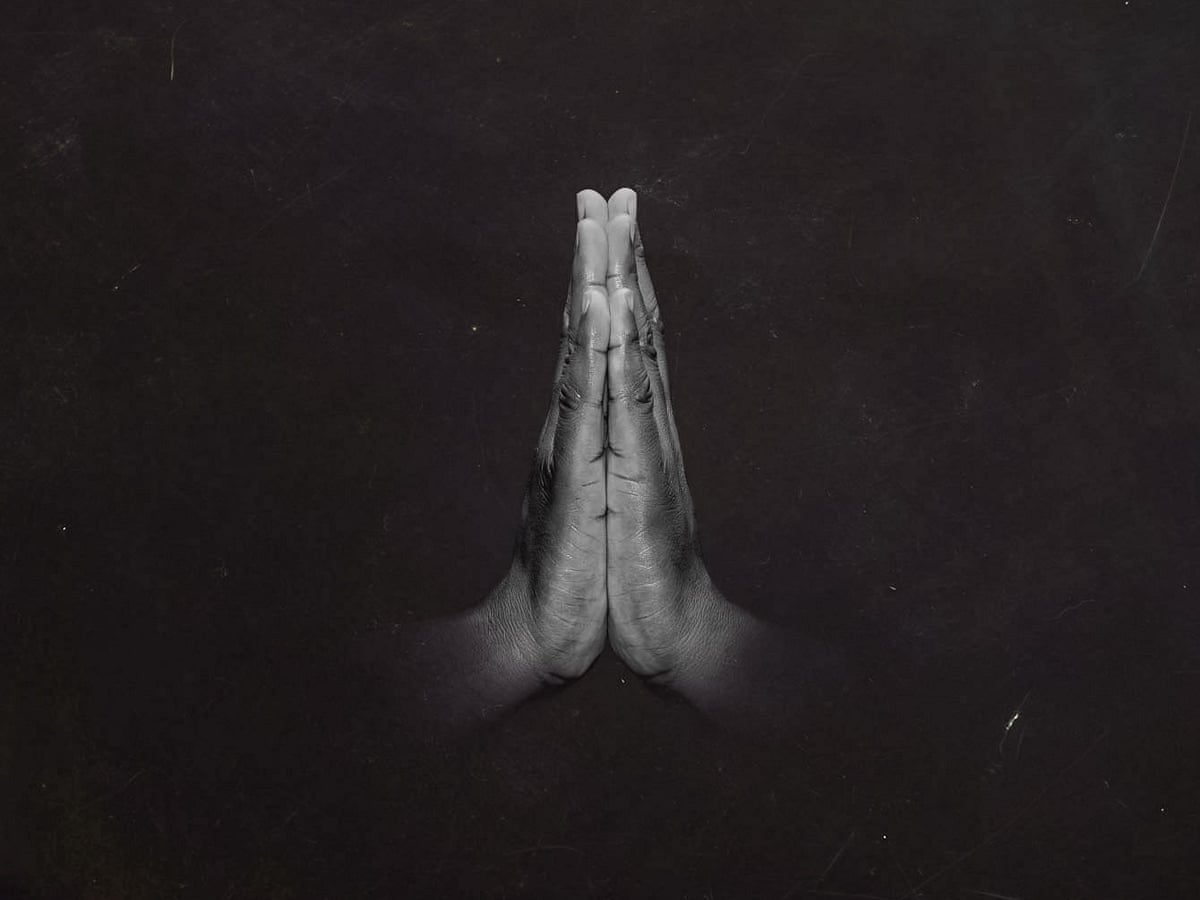 The two "Untitled" albums released this year by SAULT, a unit that eschews publicity & promotion, are a wonderfully crafted blend of R&B beats, Neo-Soul, house, disco & world rhythms. I don't know much about SAULT but I know that they know. The seamless. insistent groove of "(Black Is)" & "(Rise)" recalls club nights soundtracked by Bohannon & Roy Ayers. The last time I heard musical influences so capably configured into a whole new thing was when Massive Attack came around. The lyrics concerning the Black experience, oppression, loss, resistance, strength & hope, are in the tradition of Nina Simone, the Native Tongues & even the Last Poets. It's been 50 years since Marvin told us "What's Going On", it's shameful that this discussion has still to be had & it's important that it is. SAULT made important music in 2020.
After 9 months of diminished social interaction I am like many of us suffering from pandemic fatigue. Those "what the fuck now?" moments don't come around here so often, I follow the news less closely, ignore the views of amateur epidemiologists & willingly wear a mask in consideration of the health of those around me. The one statistic that I still find relevant is the daily record of deaths in the UK, a number that is still shocking, saddening & too high. This awful toll confirms that the actions of the British government, a fetid cocktail of incompetence, insensitivity, mendacity & corruption, have not matched the sacrifice & effort made by so many & that they should be held to account for for their failures. I am optimistic that community responsibility & a programme of vaccination offers hope for a healthier future however here in the not-so United Kingdom we are facing further economic uncertainty after the similar mismanagement of our separation from our trading partners in the European Union. I have considered expanding the parameters of this blog to include "Tasty Ways To Cook Your Shoes", proof indeed that I have had too much time on my hands in 2020. I wish you all a Better, Busier New Year.