50 years ago this week the great writing/production team Holland-Dozier-Holland were having it their way on the Cash Box Top 60 in R&B Locations chart. No longer employed by Tamla Motown, still working in Detroit with their Hot Wax/Invictus labels, two of their records were in the Top 4. "Want Ads" by Honey Cone was still toppermost of the poppermost & had been for a month while at #4 was a song that had been released as the b-side of the million selling "Somebody's Been Sleeping" by 100 Proof (Aged In Soul). Not wanting to put the brake on those sales "She's Not Just Another Woman", an urgent drum-propelled slice of pure Detroit Soul & an obvious hit, was re-released under the name 8th Day, a made-up name for a band that didn't exist. H-D-H were better at making hits than doing business. At #2 the Wicked Wilson Pickett was enjoying his biggest success since 1967 with "Don't Knock My Love" while the fastest rising record on the chart, this week's #3, was a record that if you hear it this weekend you will smile & "Get Dancin'" like Disco Tex & the Sex-O-Lettes just like all those record buyers from 50 years ago.
In May 1970 the spectacularly named Wardell Quezergue, a stalwart musician/producer of the New Orleans scene, borrowed a school bus to drive five artists the 200 miles to Jackson, Mississippi where he had made a deal to use the Malaco studio & the musicians who worked there. "Groove Me" by King Floyd was another b-side that was brought to the attention of Atlantic Records after local airplay. National distribution & better promotion made it the final #1 R&B record of 1970. Other labels showed interest in what Wardell had been up to & Tim Whitsett, head of publishing at Stax & a Jackson man, picked up a track from the session for release. This was "Mr Big Stuff" by Jean Knight, "who do you think you are?", you know it.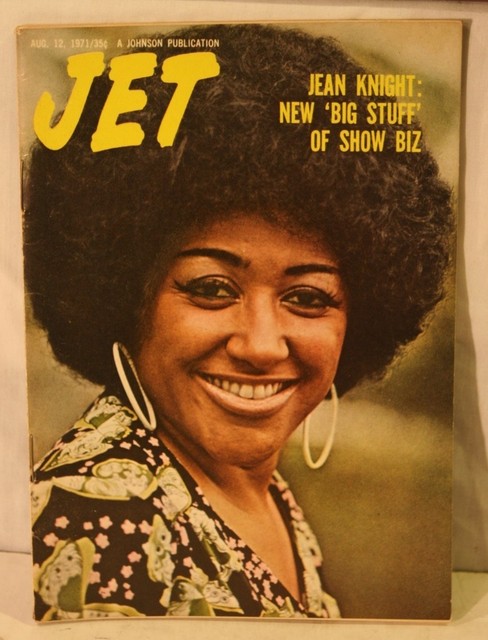 Jean Knight, from New Orleans, had recorded locally without much success & was working in Loyola University's cafeteria when she was given the chance to work with Quezergue. "Mr Big Stuff" was an instant super smash, a month at the top of the R&B chart, #2 on the Pop listing, double platinum sales (that's big numbers) & a Grammy nomination. This & the King Floyd record had the slip & slide of the Big Easy sound then added a clear funky punch, even slickness, that sounded very modern. "Mr Big Stuff" is a Stax favourite but it definitely ain't from Memphis. They made Malaco's reputation as a place to be & influenced the new Disco music coming out of TK Studios down in Florida. The success of the single led to a very engaging album of the same name, all original songs, no cover version filler. There are some big productions, the studio had the money, but it's best when guitarist Jerry Puckett, bassist Vernie Robbins & James Stroud on drums are confidently doing their thing. Jean Knight didn't make another album for a decade & though she did chart again she is remembered as a one-hit wonder & what a hit it is. "Mr Big Stuff" has been a fixture of sets by the UK's premier DJ Norman Jay since his early "Shake & Fingerpop" times because he knows that it's a dead stone dance floor filler.
Two versions of the same song were on this week's Top 10, one by the teenage Soul sensations of the day, the other by a man who was discovering a new mass market for albums by a black artist. The Jackson 5's version of "Never Can Say Goodbye", a song written Clifton Davis, a songwriter working at Motown West, Los Angeles who later was more visible as an actor, was slipping to #9 having been at #1 for two weeks. Two places higher was a very different take by Isaac Hayes. When, in 1969, Stax found themselves at the wrong end of their deal with Atlantic & lost the rights to their back catalogue it was all hands on deck to provide new material. It was Hayes, best known for his writing partnership with David Porter & their great songs for Sam & Dave, who gave the label the hit they needed with his "Hot Buttered Soul" album. There were just the four tracks on "H.B.S.", the modern classics, Jimmy Webb's "By the Time I Get to Phoenix" & "Walk On By" by Bacharach & David were 18 & 12 minutes respectively. Isaac had an ear for a great song then adapting it to an expansive arrangement over a steady groove & his deep authoritative voice. It was a formula that worked & it's how he rolled on the two subsequent albums released in 1970. The 45s were not major hits but Stax were shipping long-playing discs by the lorryload.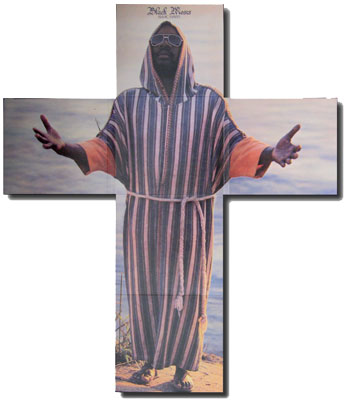 Isaac kept himself busy in 1971. "Never Can Say Goodbye" was the first track to be released from November's double album "Black Moses". This time the cover versions, interspersed with "Ike's Raps", included Curtis Mayfield & Kris Kristofferson. It's a monumental work, a little stretched but the arrangements are original & all the elements that made his music so successful are present & in the correct place. A reduced by 90 seconds "Never.." was his biggest single yet, it's a durable song, both a Discofied Gloria Gaynor (1974) & the High Energy of the Communards (1987) enjoyed hits with it. But hold on, Isaac was working on something else. In June 1971 his soundtrack to "Shaft" was a major factor in taking Blaxploitation movies uptown. The theme track was a #1 Pop hit as was the album, Isaac was dealing with Oscars, Grammy awards & major international recognition.
Earlier in 1971 the debut single by the Stylistics from Philadelphia had made the R&B Top 10. "You're A Big Girl Now" has a slightly clunky construction, a cheesy organ riff & distinctive, if idiosyncratic, drums. It's great. For the album their label sent them to the local Sigma Sound Studios where Kenny Gamble, Leon Huff & Thom Bell were finessing a sweet Soul sound that became associated with the city & an influence on the development of popular music. Thom Bell had realised a shared symphonic soul vision with the Delfonics. Now he & his lyricist partner Linda Creed prepared eight new songs, custom built for their Stylistics project, four of which would join "You're A Big Girl…" in entering the R&B Top 10. Rising four places to #27 was "Stop, Look (Listen to Your Heart)", the first we heard of the way that the Philly Sound was headed.
Bell employed the startling soprano voice of Russell Thompkins Jr as lead on all of the album tracks. The other stylists, Airrion Love, Herb Murrell, James Dunn & James Smith were around but, according to those who were too, it's said that backing vocals were the work of the Sigma Sound crew. The studio band, soon to be world-known as MFSB, provided the gentle, lavish, string-laden grooves. The other cuts from the album were "You Are Everything", "Betcha By Golly Wow" & the ambitious "People Make the World Go Round". We know them all & after that run the group were established as a leading vocal group. There were to be two more albums from the Bell/Creed/Stylistics combination, more hits with Russell's voice making them instantly recognisable. The City of Brotherly Love was making serious Soul Music waves. It will be impossible not to include more music from Philly in my selections from the next few years.