Oof ! At the start of June our government was telling us that the Leader of the Opposition would take us back to the 1970's & was an IRA sympathiser. A new generation of voters, raised on & unconvinced by Austerity, replied "When?" & "Who?" then exercised their democratic right in favour of a politician they perceived as principled & fighting their corner. Jeremy Corbyn may not be Prime Minister but the Tories, anticipating plain sailing to an increased majority, are a sinking ship, their "strong & stable" banner in tatters. My own cynicism ( a trait I thought to be an attractive one) was refreshingly challenged by the optimistic younglings of my company. This new passion found a focus when terrorist attacks led to criticism of cuts to emergency services & a tragic fire in London exposed policies which favoured profit over respect for the rights of others to fatal effect.
I'm no Corbyn cultist though there is much to admire about his successful acampaign in the face of the vilification from the media. I would prefer a united Labour Party confident enough to articulate & endorse the concerns of their support rather than wait for a hopeless, rudderless, all-but minority government to run aground as they blindly attempt to negotiate the choppy waters of our exit from the EU. Whatever the outcome, something has changed.
That's enough politics & certainly too many maritime metaphors. Let's put some sounds on…
My musical month was always set to be dominated by "The Nashville Sound" the new much-anticipated (well, by me) new LP from Jason Isbell & the 400 Unit. It seems that I'm not the only one & it's selling more copies than the previous 2 award winning collections "Southeastern" & "Something More Than Free". Whether Jason is rocking out with the band or getting reflective with his acoustic guitar, his wife Amanda on fiddle & harmonies, his mature, assured songs hit the spot more accurately than anyone else around at the moment. That heart-wrenching line "I'm just lucky to have the work" from the title track of "Something…" is still tearing me up now here's another 10 tracks to have around the house & to get to know.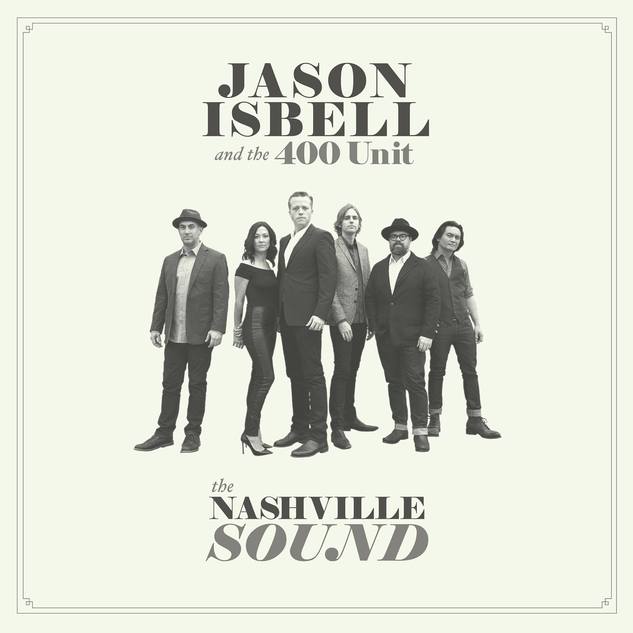 This time around Isbell is stretching himself lyrically. He & his protagonists, mainly Southern American men, are living in Trump's America, something needs to be said about the frustration & anger that brings. "Hope the High Road" & "White Man's World" are not political with a capital P, his character studies are accurate & sympathetic. Any false steps, there is sometimes a slight lyrical clumsiness, is offset by great contributions from all the musicians involved. Hey I'm being picky here. The last 2 records have been very good company, taking their  time to reveal their full depth & qualities. "Cumberland Gap", "If We Were Vampires" & "Tupelo" are  are already welcome guests. I look forward to becoming more familiar with the rest of "The Nashville Sound".
I've been an admirer of Steve van Zandt since he was consiglieri to Bruce & the E Street Band before doing the same job for the Soprano family. Hell, I even hung around "Lilyhammer" long after it had jumped the reindeer. Now his immaculately curated Underground Garage (every show archived somewhere around here) is my Interweb radio show of choice. Little Steven's Rock & Roll sensibility & taste sit very well with me & it only took a listen to a couple of tracks off of his new LP "Soulfire" & I was on it (new fave phrase, courtesy of the hilarious Count Arthur Strong) like a German Shepherd on chicken !
"Soulfire" is infused with Steve's abiding belief in music's redemptive quality. Older songs, 2 that he gave to Southside Johnny, are spiritedly resuscitated. "Ride the Night Away" reclaims that great opening riff to "I Found Love" a co-write for Lone Justice. Strong new songs cover similar ground, there are 2 covers, a Blues from Etta James & a spectacular version of James Brown's "Down & Out In New York City" (from the movie "Black Caesar"). The bold, brassy Spectoresque Wall of Sound, employed by Steve & Springsteen back then, is made loud & clear by master engineer Bob Clearmountain & it's so good to hear the Persuasions, a classic vocal group, back on record. No new ground is broken on "Soulfire", it's traditional American Rock done well by one of the guys who set the standard & it's glorious.
OK, it's not all new music round our end, it never is. This month it's been the Kinks that have made it to to the front of the stack & stayed there. Back when the money from my paper round didn't stretch to expensive 12″ vinyl discs record companies offered EPs, Extended Plays, 4 tracks for less than double the price of a 2 track 45. Of course the Beatles led the way with  "Twist & Shout" (1963) & "Long Tall Sally" (1964), a great collection of previously unreleased recordings. Both sold more than many hit singles. The Stones matched these with "Five By Five" (1964), new cuts from sessions at Chess studios, & "Got Live if You Want It " (1965). EPs were mainly recycled material, a chance to buy a couple of singles you had missed. The Kinks were one group who had songs that never made the A-side but were more than album filler.
"Kwyet Kinks" came around in September 1965, a year when the group had 5 Top 20 hits. Their early energy had converted R&B influences into aggressive, punk Rock & Ray Davies, still  just 21 years old, was developing a more introspective songwriting style. Both Summer hits "Set Me Free" & "See My Friends" combined a wistful lyric with a distinctive, inventive guitar sound. The oh so good, oh so fine "Well Respected Man", a first excursion into sly social commentary, was picked from the EP by offshore pirate radios & played to an audience of over 10 million as often as any new hit. The Kinks' record label & management doubted the group's new direction but their fans were already on it. "Wait Till the Summer Comes Along" was the first song to be solely credited to the younger Davies, guitarist Dave. It would be a couple of years before Dave made his own hit solo records but the talent is there to see on this one. The other 2 tracks "Don't You Fret" & "Such A Shame" were not saved for "The Kink Kontroversy", their 3rd LP.  In 1965 the Davies brothers, Pete Quaife (bass), Mick Avory (drums) & their producer Shel Talmy were mining a very productive seam.
The following year "Dedicated Follower of Fashion", a sharp lampoon of Carnabetian Swinging London, was the first in a series of acutely observed, distinctively British, classic Kinks hits. Pye, never slow to capitalise on their back catalogue, released the "Dedicated Kinks" EP, the title hit, "Set Me Free", "See My Friends" & the raucous, rocking "Till the End of the Day". Now that sounded like value for my hard-earned to me. A good reason for a Saturday, the one day I was holding folding, visit to the local record shop.