The artist celebrating his first #1 record on the Cash Box Top 60 in R&B Locations 50 years ago this week was 53 years old, had made his recording debut more than 20 years before, his experiences reaching back to the days of Black minstrelsy, touring the Southern states in travelling tent shows. Rufus Thomas was a legend in his home city Memphis, his show "Hoot & Holler" ("We're feeling gay though we ain't got a dollar, Rufus is here, so hoot and holler.") on WDIA, the city's premier African-American radio station, played the latest, hippest R&B, in 1953 his record "Bear Claw" was the first hit for Sun Records & he was involved with the Stax organisation when it was still called Satellite. It was his 17 year old daughter Carla who had that label's first hit & Rufus, who had seen it all, was a mentor to the singers & musicians attracted to 926 E McLemore Ave.
Here in the UK Rufus was known for his biggest record before "Push & Pull". 1963's "Walking the Dog" was covered on the Rolling Stones' debut LP & included in the set of every teenage band moving from Mersey Beat to Mod R&B. There were 4 "Dog" tracks & then his records had less impact though I have to include here 1968's outstanding "The Memphis Train", used in Jim Jarmusch's appreciation of the city "Mystery Train". Booker T & the M.G.s propel the song like only they can, the Memphis Horns do their thing & producer Steve Cropper's guitar stings like a bee. It was another dance record that put Rufus back on the chart when "Do the Funky Chicken", his only hit this side of the Atlantic, dropped in 1969. His energetic, entertaining encouragements to get on up & get on down backed by hard-edged Funk were back in style & "The World's Oldest Teenager" entered the most successful period of his long career.
"(Do The) Push & Pull" had first been recorded for the album "Rufus Thomas Live: Doing the Push & Pull at P.J.'s" (L.A.'s first discotheque, corner of Santa Monica Blvd & North Crescent Heights Blvd, you know it). The single version, backed by the Isaac Hayes Band featuring the chiming guitar of Michael Toles, packs a little more pace & punch. Apart from the odd clunker the album "Did You Heard Me" finds Rufus & the band on fine form & further instructions for "The Breakdown" & to "Do the Funky Penguin" made the R&B Top 20. There were more singles, more dances, the Funky Robot, the Funky Bird & the Double Bump. Rufus still D.J.'d in Memphis, always positive & exuberant, never drab or dreary, he was recognised as a great entertainer. There's a boulevard in Memphis, a park in Poretta, Italy named for him & all those great records where, if you don't know how to do it he'll show you how to walk the Dog, the Chicken or whatever.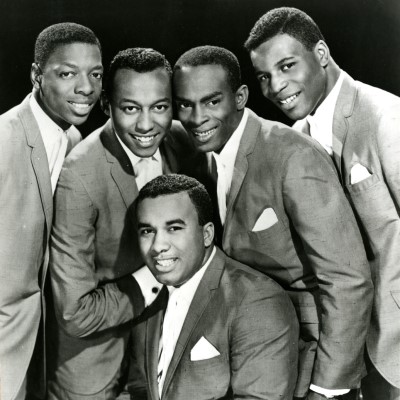 At #36, rising from 47, on this week's chart "We'll Have It Made" was the Spinners' follow-up to "It's A Shame", a Top 20 Pop hit & a return to the R&B chart after a four year absence. Since signing for Tamla Motown in 1963 the Spinners had found that there was only room for one five man vocal group on the label. A "Best of…" collection of their years in Detroit is very good but they neither established their individuality nor achieved commercial success & they were even working as roadies, chauffeurs & chaperones for other acts. "We'll Have It Made" was, like "It's A Shame", written by Stevie Wonder & his wife Syreeta though while Stevie was in the studio for these tracks eight other producers were involved in the 1970 album "Second Time Around". This was to be the Spinners' final single for TM, knowing that Atlantic Records were waiting in the wings their contract was not renewed & they moved on.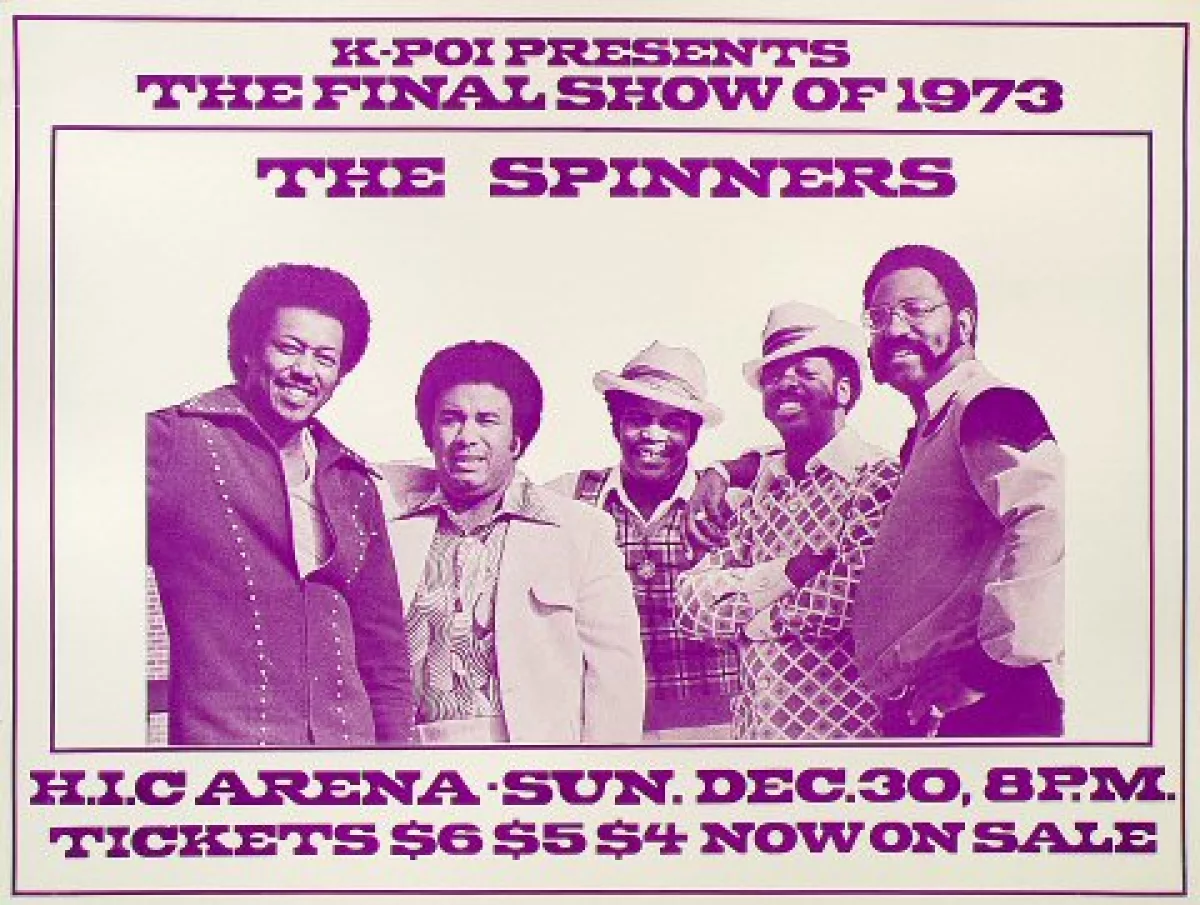 It was not as easy as that, G.C Cameron had taken the lead on these two songs & he remained at Motown to be replaced by his cousin Philippe Wynne who joined Bobby Smith & Henry Fambrough as one of three lead vocalists. There was a deal of goodwill towards the group & when Atlantic matched the Spinners with producer Thom Bell over in Philadelphia he was able to highlight their individuality & unleash their potential. The first collaboration in 1973 produced three Gold records, four Top 10 R&B 45s & the Spinners were on the way to becoming one of US's biggest groups of the decade. Here in the UK they were first known as the Motown Spinners then the Detroit Spinners to avoid confusion with a cable-knit jumpered Folk quartet with the same name. None of us were ever confused.
On the lower reaches of the chart, at #58 was a young radio DJ who after reading his poem "Every Brother Ain't A Brother" on his overnight show for WWRL-AM in New York & was encouraged by listeners to commit it to vinyl. It's a cautionary rhyme that "Everything Black just ain't Black & baby, that's a fact", not as militant as the Last Poets or Gil Scott-Heron but still positive & a reminder that there was plenty of spoken-word flow around before it was called Rap. The Gary Byrd Experience released an album & their 1973 45 "Soul Travelin'" is a review of the early 1970s Soul scene that you would be better served listening to than reading this.
Gary hooked up with Stevie Wonder & his lyrics for "Village Ghetto Land" "Black Man" were featured on "Songs in the Key of Life" (1976). It was in 1983thatthe Experience returned with "The Crown", an almost 11 minutes long reinforcement of Black potential & positivity, recorded with & released by Stevie Wonder. One that got away in the US but deservedly hit the UK Top 10. Now Imhotep Gary Byrd he has 50 years of broadcasting experience, his Afrocentric talk career has always been of the moment & significant.
My last R&B review ended with a live, joyous performance by Billy Preston & I'd like to make that a thing. In 1972 an idea for a benefit concert by Stax Records affiliated to the Watts Summer Festival in Los Angeles blossomed into "Wattstax", 112,000 people paying just $1 each to attend the Coliseum. At 6.26 pm Rufus Thomas, avuncular, in a natty pink shorts-suit, cape & white boots combo appeared to perform his current hits. The packed, excited, sharp-dressed crowd spilled out from the bleachers (is that the word?) on to the infield. There was no pushing & shoving, no Crips & Bloods brouhaha, just the beautiful Black people of Southern Los Angeles feeling the need to do the Funky Chicken & why the heck not!