These days I'm a light, irregular consumer of alcohol so Fergal Corscaddon gets to drink my share as well as his own. My friend Fergs, guitarist with that fine band from Derry The Gatefolds, is a regular contributor to our end-of-year blogs. This year's missive arrived through the mojo wire at 2 a.m. on a Sunday morning. From the opening sentence I knew that anything could happen & it probably did…
I'm definitely a bit more than pissed…here's my pence worth & I thank you for giving me this rope.
No. 1 Deerhoof – "Mountain Moves" (2017)

Their 14th studio album and what a sound. Right from the start….celebrate! No, words. A beautiful, luxuriously divine album…cannot do this album/sounds any justice…with words, or, justice. So, I'll rest my piece. Peace! Beautiful is the adjective that I can get to, without sounding too pretentious. Or, is it sublime? Two weeks ahead of its planned release, Deerhoof have shared their new album Mountain Moves. It's available as a pay-what-you-want download on their Bandcamp…
Dos. Four Tet – "New Energy "
Being a fan is not enough…that, substance…though…! Oh, sound, and listening. Here's a wee clue, listening.
3. The Flaming Lips – Oczy Mlody
Okay, I'm guilty of having the luxury of; listening to music on a daily basis…luckily…this album and its influence…I'd say, big equation right there. Strings to the heart, pulled…if and when and who knows why…oh, I do…that I cry, it's because I am lucky to have the capacity to do so…so, fuck me. And, lucky me/you, too.
4 King Gizzard and the Lizard Wizard: "Polygondwanaland"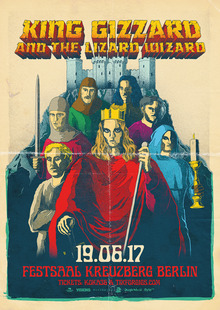 Check, you guys, eh? The most psyche of the four released, thus far. The best thing, pour moi, is, that, my eldest brovver went to see them at Glasto…under my embargo…happiest man on the planet after thon gig for sure. Evidenced, I dare say via a snippet, from the live footage, (crowd shot), where Tony, had the best and happiest face I've seen on him share – for a lifetime…go figure.
soz Mal, I got my 3-1 back to front….it;s flaming lips who are/is no. 1…and, so read the list, backwards that way…
there is no hierarchy with music…ok, I already know this…
In fact, I'd go as far to say that "Oczy Mlody", is one of MY favourite albums for a very, very long time.
on a side. what they do is is they capture . heart.
Yes ! A perfect snapshot of a late night/early morning discourse on music you love. I asked Fergal for 3 selections, 3 tracks, I got his best 4 & almost 4 hours of music. You are busy people but if there is not enough Modern Psychedelia in your life then keep this post close because Doctor Corscaddon will steer you straight to the good stuff.