Regular contributor to the blog Steve Pittaway goes to all the gigs so that we don't have to. It's his hobby & it's a fine one too. This year when live music stopped he was reduced to social media posts of the soundtrack to the increasingly unfamiliar family meals he now had time to prepare. He's since calmed a little & reluctantly accepted the situation. Here's his view on a severely curtailed year.
It's been 9 months since I have been able to attend a proper, normal gig…it seems like a lifetime ago. This is the longest period of abstinence in the 41 years I've been attending music shows. Do I miss it? Hell Yeah! I do love spending time with my vinyl/CD collection but nothing compares to being in a crowded room with a band giving it their all on stage. Seeing a band on TV or listening to records just doesn't give me the same feeling as a live performance & some of the best shows I have attended have left me buzzing for days after. OK, let's start with the highlights of those concerts I was able to get to earlier in this very individual, hopefully one-off, year.
Back on Feb 2nd I made a trip down south to EartH in Dalston, North London to catch Michael Head and the Red Elastic Band. These days there are only a few artists that will get me to drive the five hour round journey to London, especially on a school night & Michael Head is certainly in that category. His tours are rare & normally a handful of dates one of those I will go the extra mile for, So if you want to catch him live you have got to be prepared to travel.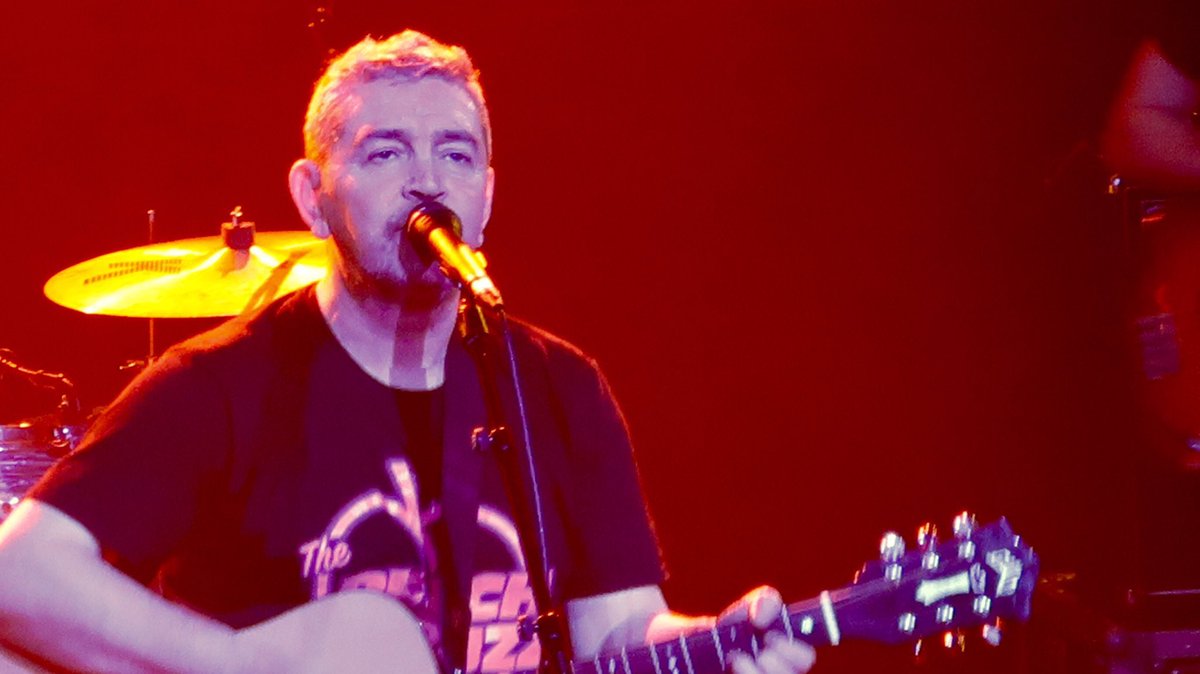 There was no new album to promote, this was a run out for fresh members of the Red Elastic Band. This was my first time at EartH, a former cinema whose better days were around 70 years ago. Now renovated & a "cultural hub" no less, it retains its shabby chic (it's the best kind). The band took to the large stage and struck up the opening chords to "Stranger" a song from the excellent "Waterpistol" album (1995) by Michael's former unit Shack. Anyone familiar with Michael's work with The Pale Fountains, Shack and then the Strands will be aware of his facility with melody & his talent to get those hooks in you. What followed was a songwriting masterclass. We were treated to 10 Shack songs and two songs from his solo output, slightly strange as I thought he would have been giving his solo songs more of a push. The one new song proved he still has a familiarity with a memorable tune. It was over far too quickly I could have stayed in the room for another 13 songs. The Red Elastic band provided the perfect backing, the occasional trumpet flourish a nice touch. At the end Micheal was grinning (he wasn't alone) and seemed genuinely touched by the enthusiastic reaction from the audience.
Dreadzone came around in the early 1990s. Together with groups like Leftfield, Orbital, Prodigy & of course Massive Attack they made electronic heavily sampled dance music inspired by the 12″ mixes & Dubs they heard in British clubs. "Second Light (1995) yielded a Top 10 placing for "Little Britain" & 9 albums along they are still going strong. Formed by former Big Audio Dynamite drummer Greg Roberts a fluid line up now comprises Greg, vocalists MC Spee & Earl 16, ex B.A.D & Carbon Silicon bassist Leo Williams (that's the great…!) & samples & sounds by James Bainbridge.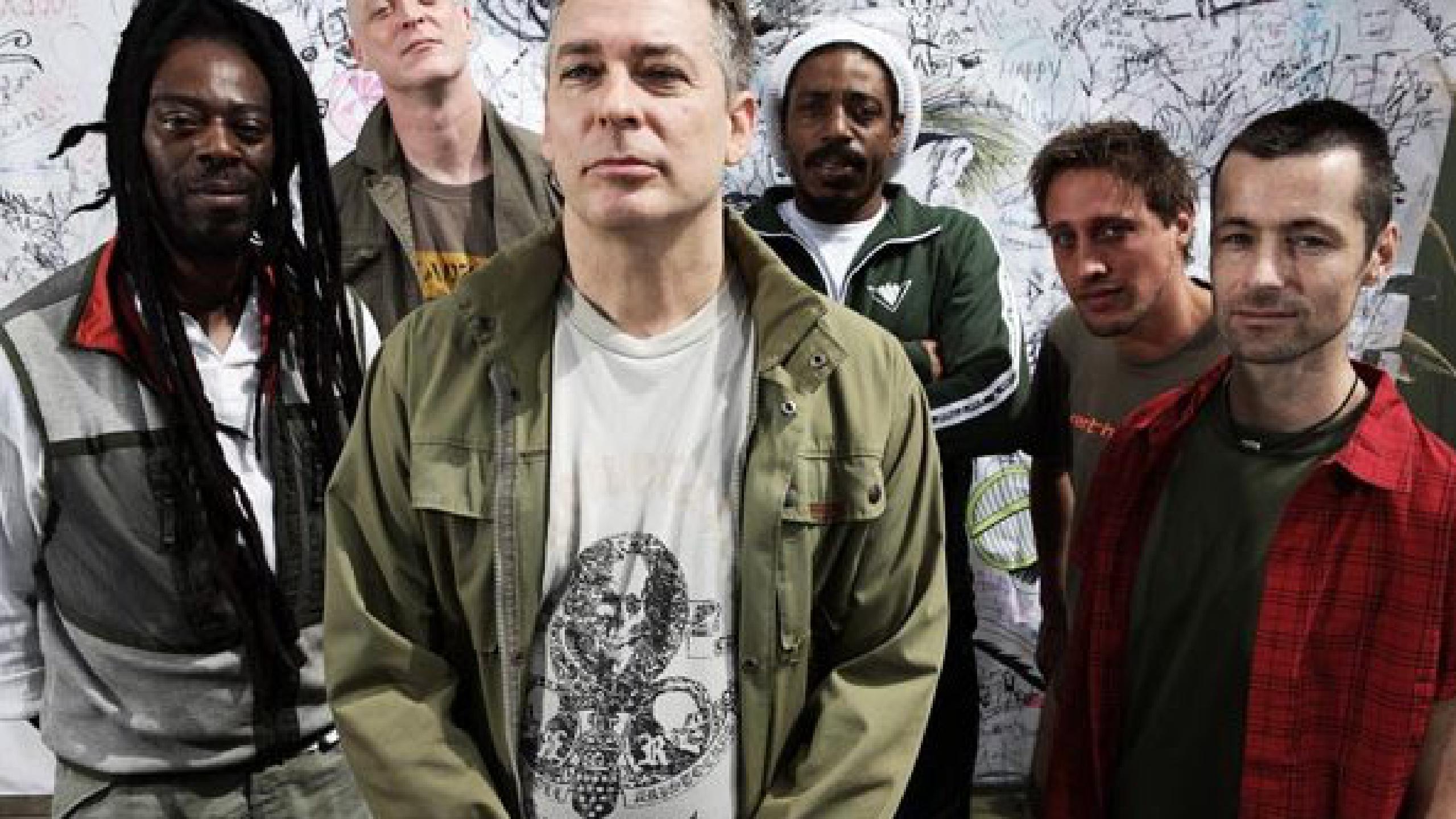 Having seen Dreadzone live on a number of occasions the one thing you are guaranteed from a show is a good time so expectations were high on the 29th February when my friends and I went to the 02 in Leicester. This was the first time that I had seen people wearing masks in an audience, a sign of things to come. The pandemic was starting to bite! Leo's bass rumblings introduced the set & the band set to work, in high spirits & working hard to spread the good vibes. Dreadzone have always had a little more Reggae in their Jeggae &, with MC Spee's audience encouragement, they are still about to nice up the dance. Well something like that, a Dreadzone crowd tends to bounce. I'm no dancer but it is hard to stand still in a Dreadzone gig as the music just makes you want to move. I shuffle at best, it's close enough dancing. The whole room is moving and the mood is friendly and cheerful, the norm for a Dreadzone gig. I do wonder how a band like Dreadzone who seem to survive on live performances are going to get by until they can return to the road.
On the 3rd of March, with a national lockdown seeming to be inevitable, a friend offered a spare ticket to see the Temples back at the O2 in Leicester. I had seen the band as a support act when they were starting out with just a debut single & they were OK. I'm not the guy who turns down a night of live music anyway so let's do it. The 4th of March 2020, over 9 months ago now, was the last time I was in a venue with a crowd listening to live music.
Temples are 3 albums into their career and it is a testament to the band that they have endured limited airplay & being dropped by their label. The audience at was small, mainly hardcore followers & appreciative. The band dress code appears to be early 70's fancy dress which make them look slightly out of place and time but then again so is their sound. Late 60's psychedelia with a pop sensibility that occasionally slides into Glam Rock is no bad thing when it is done this well. I found myself happily nodding along and at the end turned to my friend and said how pleasantly surprised I was by their set and how much I enjoyed it.
Here is hoping that it isn't too long before we can get back out there into venues enjoying the thrill of live music. I have tickets for shows that have been postponed and still no guarantee when or if they will go ahead. Gigs that I was looking forward to, The Seed Ensemble, Hugh Cornwell, Dean Wareham, Teenage Fanclub (kind of bittersweet without Gerry) and Chuck Prophet, haven't happened. I'm very reluctant to book any other tickets at the minute as the lack of appreciation, support & sympathy for the creative arts from this omnishambles of a government gives me little confidence when artists will be able to tour & whether the venues where they can play will survive. A Merry Xmas & a Better New Year to us all.