Up to now, & it has been quite a while, I have avoided slapping a single song on to here, knocking out a couple of sentences about it & throwing it out on to the Internet. That seemed a little easy, even lazy, it didn't really fit the loosehandlebars template (which anyway happened more by luck than judgement) & it could be the beginning of a slippery slope where I end up posting photos of kittens. I don't want that, neither do you, no-one wants that, at least no-one I know. But…there is so much great music that I would like to have around the blog. So, here is the first of possibly an endless series, probably one that will run out of steam in the middle of next week.
This is the fantastic Five Du-Tones from 1964 & the stratospheric "The Chicken Astronaut".
The Five Du-Tones recorded the original version of "Shake A Tail Feather", a boisterous variant of "Twist & Shout" which some will remember from James & Bobby Purify & all of us know from "The Blues Brothers". The group released 9 singles on the One-derful label between 1963-5, most of them expositions of dances that never caught on. "The Flea", "The Gouster", "The Woodbine Twine" & "The Cool Bird", you remember them…no, nor me. Their ragged Doo-Wop, delivered with energy & humour, was never more effective than on this space oddity "The Chicken Astronaut", a touching tale of a less than intrepid explorer who would prefer to keep both feet on Earth.
Whilst we are on the subject of Mankind flinging its agents "ever outward…into the colourless, tasteless, weightless sea of outwardness without end" (Kurt Vonnegut), how about this rather desirable enamel badge of Belka, one of the first living animals to orbit the Earth & survive. In August 1960 Belka, along with another doggie cosmonaut, Strelka, had a grand day out aboard Sputnik 5, lived to wag the tail & became a hero of the Soviet Union. One of Strelka's puppies was presented by Premier Khrushchev to First Lady Jacqueline Kennedy & went to live in the White House which seems a much more civilised way of fostering US-Russian relations than being peed on by prostitutes (allegedly).
They followed in the pawsteps of the, probably more famous, Laika, the "Muttnik" who, it was reported, died after 6 days in orbit when the oxygen supply ran out. It was over 40 years later that it was revealed that Laika lasted only 6 hours before stress & over-heating proved fatal. Belka & Strelka were much less fazed by their trip to outer space &, from the available photos, seem very happy about the experience. They are immortalised in all sorts of Soviet-era paraphenalia & their preserved bodies are on display at Moscow's Memorial Museum of Cosmonauts which seems like a better place to visit than Madame Tussaud's.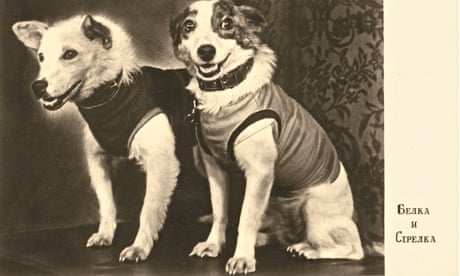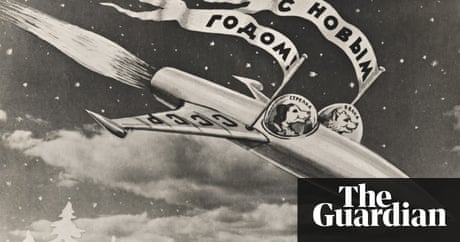 Doh! What do you know? I'm posting photos of cute animals already. There is no hope for me!