A new year & there's always an intent (never a resolution though) to listen to more new music. I can easily fill my day with the tried & tested, records made by my generation that I have known & loved for so long now. People like us are surprised that stuff we consider "new" is now 20 years old! It may not last, this week's discovery is "A Look Inside", an LP that I hadn't heard before, recorded by the late, great Joe South way back  in 1972. Anyway 2020 is off to a good start with a new, much-anticipated release from one of my favourite new American groups.
Back in 2016 there was no other music that seized my instant attention more than Pinegrove's. Within 30 minutes of hearing tracks from "Cardinal" I was over at their Bandcamp site naming my price, handing over the going rate to support new talent. The quality evident in the band's Audiotree session confirmed that this was no mere impulse buy &  from the opener "Old Friends" to the closing "New Friends" (geddit?) it became my favourite record of that year. The introspective, literate, concerned lyrics of Evan Stephens Hall matched to an attractive lo-fi melodicism, the punch of Indie-Rock with a folky, even Country tinge, sounded pretty modern to me at a time when older favourites seemed to be relying on familiar formulae. So far so good  then.
A second release,"Skylight", was recorded & ready to go in late-2017 when a charge of sexual coercion was made against Hall by a former girlfriend. Hall, a thoughtful man, addressed this in a lengthy well-intentioned Facebook post which, considerate of the privacy of others, reluctant to be specific & including an admittance that he had previously objectified his female fans, didn't really help matters. Dropped by their label the album was self-released, a tour was cancelled & Pinegrove began a year's hiatus while Evan received counselling to address his issues. There are those on the Internet, talking loud & saying not very much, who claim to know things but really added nothing to the understanding of what happened.
The band is now signed to Rough Trade, touring again to promote "Marigold" which will be released on the 17th of January. Produced by Evan & guitarist Sam Skinner, two preview tracks are around on the Y-tube. The short, sharp, dynamic & very good "Phase" has a video which, in my opinion, distracts from the song. Of course my decision to listen to & support Pinegrove is a judgement call but it is a considered one. It's not just that I like what I hear, the behaviour of Ryan Adams, whose records I have, means that he is cancelled around here. I do believe that Hall has reacted appropriately & with good intent since this all started & will end with a comment from a thread about Pinegrove's new music, "Hopefully everyone involved in the shitty situation that derailed them for a bit has made some level of peace and their music can be the focus again – because it's really good".
Phew…It's been three & a half years since the last Drive-By Truckers record, the longest break since their debut back in the last century. "The Unravelling" appears on 31st of January & while the band may never emulate the run of albums before 2010, establishing themselves at the forefront of current US Rock, there was more than enough about 2016's "American Band" to keep me listening. There was a time when I came for the songs of Jason Isbell & Patterson Hood & now I'm sticking around for Patterson & Mike Cooley who either improved as a writer or I'm listening more closely. With such a strong back catalogue the D-B Ts put on a great rocking show & I spend a good deal of enjoyable time over at archive.org listening to their recent gigs.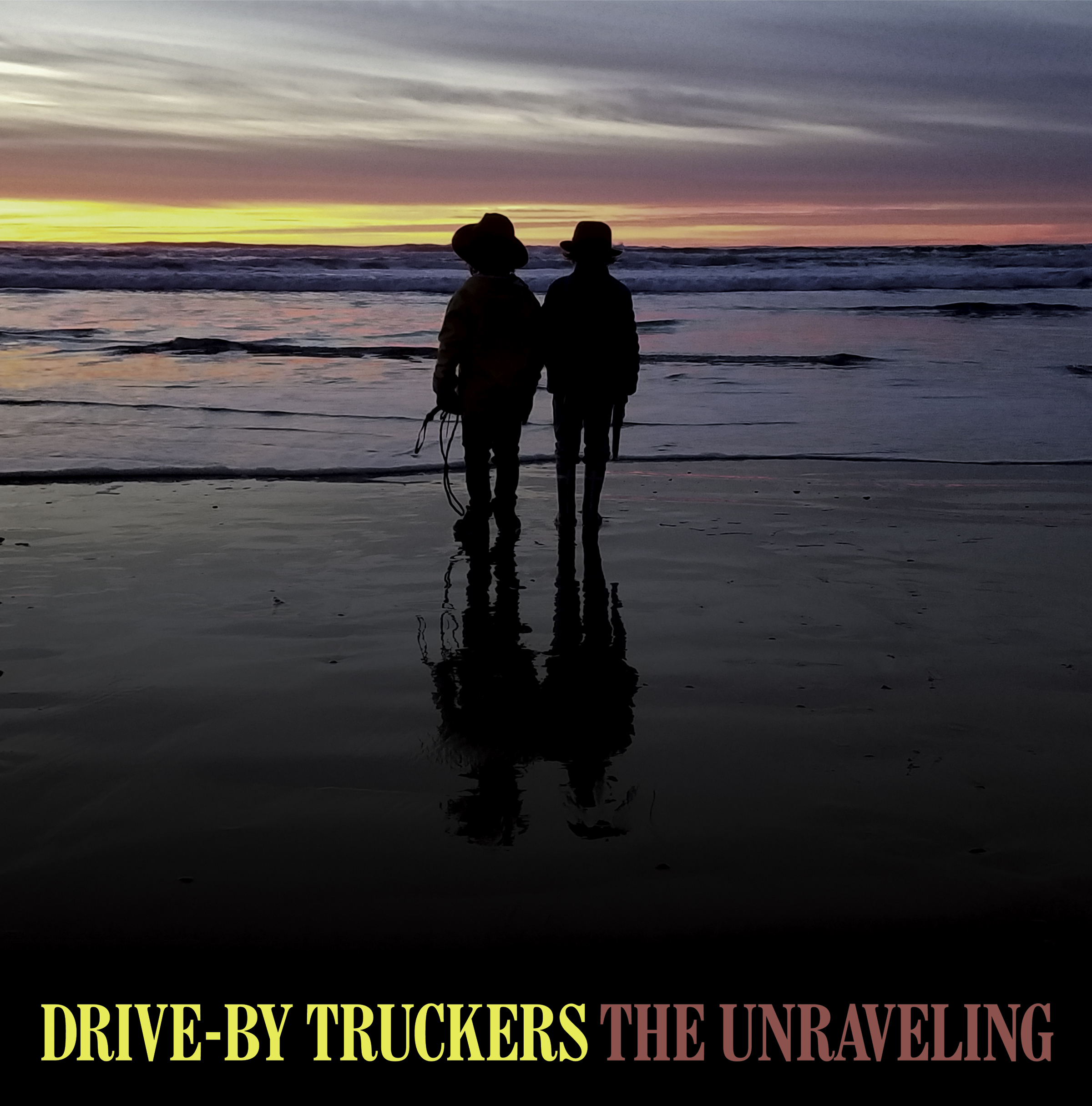 "Armageddon's Back in Town" is the only finished track from "The Unravelling" around the Webs & it gets the motor running. The more familiar I become with it the better it gets. It doesn't take a Sherlock to find versions of other tracks. Closer "Awaiting Resurrection" is 10 minutes long in the live set, "Thoughts & Prayers" concerns high school shootings & the inadequacy of official responses, "Babies In Cages" is self-explanatory. These are troubling times, Drive-By Truckers have always examined the dualities of the personal & the political. Now Hood & Cooley are mature artists in their fifties, I guess hard-living days are fewer & further between. They are obviously going to write about the things they see happening around them. "Compelled, but not defeated. Surrender under protest if you must". Well now, what can a poor boy do except to sing for a rock n' roll band?
I first heard about Andy Shauf when his name was dropped by Nicholas Braun, the actor who plays Cousin Greg, the only barely sympathetic character (& he's not to be trusted) in "Succession", the best TV series of 2019. 2016's "The Party", on which Canadian singer/songwriter/multi- instrumentalist Andy does everything but play the strings, is a connected series of closely observed vignettes about a gathering at someone's house. There's a touch of Elliott Smith in Andy's voice & melancholic perspective but the assured, accurate, sometimes anxious Folk Pop story-songs benefit from a crisp, clear, fresh production which brings to mind an early-1970's acolyte of Paul McCartney. "The Party" is quite a treat.
Apparently "The Neon Skyline" repeats the trick of linked songs on the theme of a night out in the city. Over the new year I've needed a daily shot of "Try Again",  another wry commentary on social interaction, short, sweet & absolutely addictive. I'm new to Andy Shauf, there are 4 solo LP's before "The Party" & one from 2019 with his band Foxwarren. I'm a busy man & there's all these old records that must be listened to. I'll still be waiting for January 24th when "The Neon Skyline" is released.