There was not much movement in the Top 10 Cash Box R&B Top 60 this week 50 years ago. Al Green's "Let's Stay Together" remained at #1 followed by Bobby Womack & Wilson Pickett who had both moved up one place. One of the two new entries was "Talking Loud & Saying Nothing", the latest in a long run of non-stop success for James Brown. "The Hardest Working Man in Show Business", "The Minister of the New New Super Heavy Funk", had a new big label deal with Polydor & his own People imprint for releases by the singers & musicians in his circle. This week his backing band stood at #24 on the chart.
Mr Brown was a tough boss, people got along with him as long as they let him be right. In 1970 his band, tired of the fines & low pay, left him & James hired a bunch of young guns from Cincinnati. This new group, including guitarist Phelps "Catfish" Collins, his teenage brother, bassist William "Bootsy" Collins & holdover drummer Jabo Starks – the J.B.'s – brought new energy, new new Super Heavy Funk, to the music & it was this unit who is heard on "Talking Loud…". The arrangement was short-lived, by the end of 1971 the Collins Brothers headed off to Funkadelic & trombonist Fred Wesley, who had already returned, became musical director of the new J.B.'s. "Gimme Some More", featuring this new line-up, was their latest 45 rising nine places this week.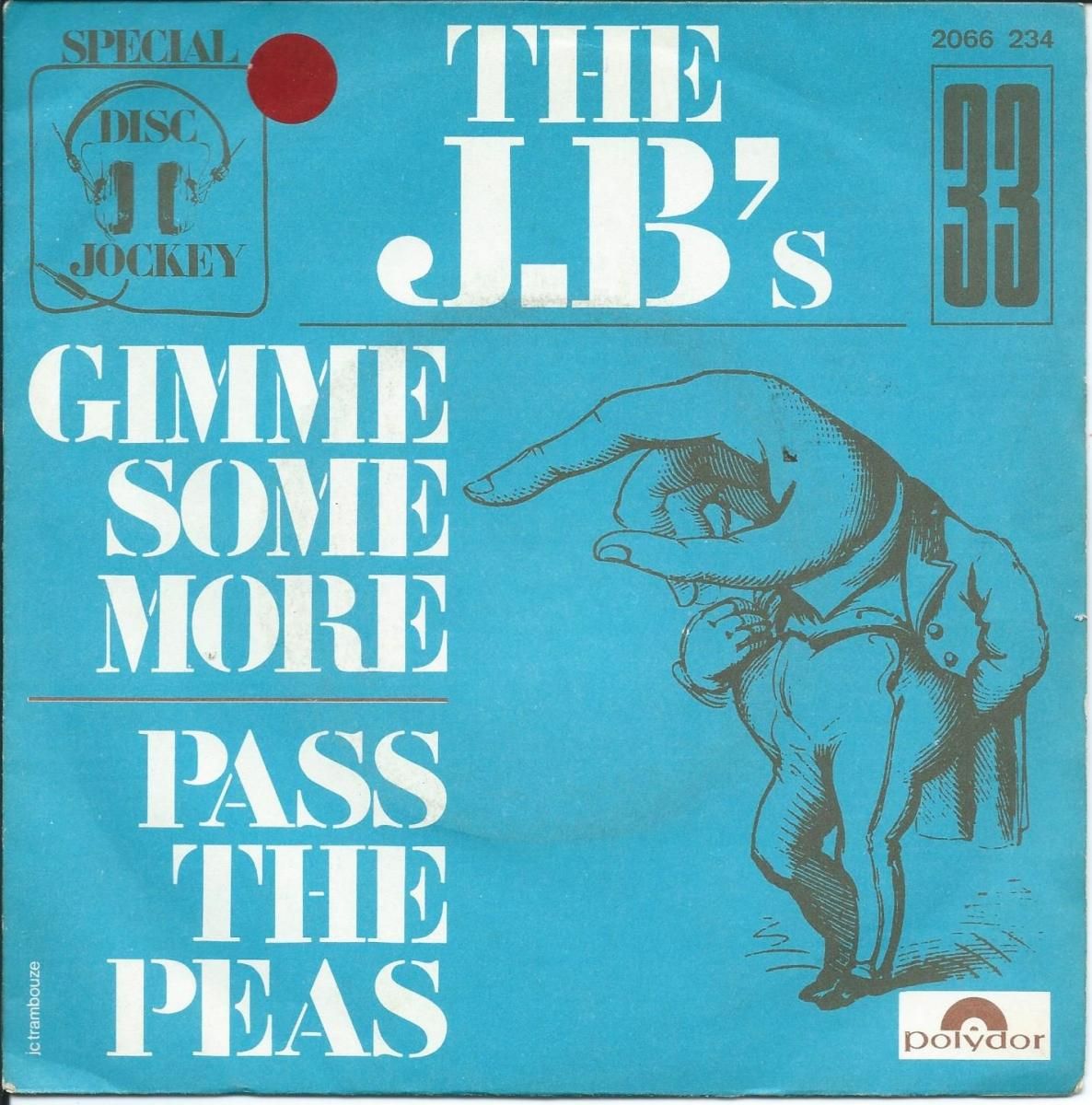 With an augmented brass section, from three to five, this band were a little less gutbucket than its' predecessor. Jabo & bassist Frank Thomas, who would stay for 30 years, hold down an awesome groove & I don't know if it's Frank's friend "Cheese" Martin or Robert Coleman on rhythm guitar but it's a great, state of the art job. The six 45s released by the J.B.'s, both groups, were assembled on "Food For Thought" later in 1972. The album shows that with only a shout & the skeleton of a riff from producer/keyboard player James (enough to get a composing credit) this powerhouse band could conjure up the most joyous, unrelenting Funk. Mr Brown demanded that you had to be the best to share the stage with "Soul Brother #1" & the J.B.'s were up to the job.
Curtis Mayfield's solo career was going well – very well. After a decade with his group the Impressions, moving from his Gospel roots, creating the sweetest, most harmonious Chicago Soul which matured into commentary on & affirmations for the Civil Rights Movement. Curtis had laid the ground carefully for his big move & "(Don't Worry) If There's Hell Below, We're All Going To Go", the opening track on his 1970 debut was a manifesto for a new lyrical militancy & a wider musical ambition. The new breed of harder Funk, even psychedelia, was embraced but Chicago Soul was about melody, enhanced & energised by brass & strings, Curtis & his veteran arranger Riley Hampton took these flourishes to a new level of ingenuity. An artistic & commercial success it remains a 50 year old mystery that "Move On Up", a classic song & a Top 20 UK hit, failed to make the US chart.
In 1971 "Curtis/Live!" stretched new songs, ones from his debut & from the Impressions songbook across a double album before "Roots", another collection of original material was released. The record perhaps lacks the shock of the new of his debut but all seven songs are confidently & beautifully realised whether songs of affirmation (Keep On Keeping On") or the gliding Soul of sweet romance (Love To Keep You In My Mind"). "We Got To Have Peace", a new entry at #49 this week, an idealistic, pacifist plea from a time when the number of casualties on both sides of the Vietnam War was becoming more unacceptable to the US public is a perfect example of just how Curtis did things. Simple, direct lyrics (And the soldiers who are dead and gone, if only we could bring back one" – ah man!), a complex arrangement propelled by the percussion of "Master" Henry Gibson. In July 1972 Curtis' soundtrack for "Superfly" came around, the perfect enhancement to the Blaxploitation hit. the record hit #1 in the Pop & R&B charts, "Freddie's Dead" & the title track were hit 45s. Curtis was already a legend for his work with the Impressions & others, his solo work only consolidated his reputation as a great American artist. You need a more considered view? Don't ask me, I have the T shirt!.
When Denise Lasalle (Ora Denise Allen) was just 13 years old she left Mississippi to live with her older brother in Chicago, "All them folks killing all the black folks, I wanted to get out of there, and I made up my mind that I'm leaving Mississippi if it's the last thing I do…I can't live in this place, because I would be dead next summer. I'm not taking this stuff. I got out." From this comfortable British white man's life it's sad & shocking that a young girl should have felt so threatened because of her race. Denise's independence & determination were apparent in her long career as a singer of Gospel, R&B & Blues. In Chicago she was mentored by the great Billy "the Kid" Emerson ("Red Hot", "Crazy 'Bout An Automobile") but felt that local session men, insistent on playing the charts in front of them, were not finding the best in her songs. After hearing an Al Perkins disc on the Hi label she approached producer Willie Mitchell, his guys in Memphis said "you hum it, we'll play it" & that suited Denise just fine.
Ms Lasalle wrote the majority of the songs on the subsequent "Trapped By A Thing Called Love" album (1972) & the title track was an R&B #1 & a crossover hit. The follow up 45, "Now Run & Tell That" is at #24 this week, on its way to the Top 5 & Denise's performance on "Soul Train" certainly has the afroed audience moving. She & her husband had their own production company & label, Crajon, & signed a deal with Detroit's Westbound Records. The record is a great example of Mitchell's smoother,still punchy, take on Memphis Southern Soul, Denise's personality apparent in her voice & maintaining an input into the work that she continued on have on the later albums that put her in the Blues Hall of Fame. In 1972 Willie Mitchell & his band at Royal Studios were having hits with Al Green, Ann Peebles & Syl Johnson, they were making the In sound. There's a record coming up soon by Otis Clay that will feature in one of my posts whether it makes the R&B chart or not. We will always have time to come back to Willie Mitchell.