It's time for a select group of invited correspondents, good friends of the blog, to give their thoughts on the past year. It will be understandable, in these strangest of times, if the tone is a little more downbeat. We are though folk who take strength & delight in the small mercies of life & in music. First up, straight outta the wilds of Donegal Ireland, is Frannie Moran a man with plenty to say & when drink has not been taken to excess (joke) makes a lot of sense.
So, it's that time of the year again and my mate Mal has asked me to put a few words to screen for his always entertaining and enlightening blog " Loosehandlebars ".(shucks). What a year eh ? I try to avoid any mention of it now but 2020 has been entirely decimated due to Covid-19, no live football, no live gigs, bugger me I have had 2 bloody pints of Guinness since March, small wonder Diageo shares are falling!! On a purely personal level, my year took a sharp downward curve when my brother-in-law and very close friend, Hugh passed away in early March. There is a void there, it will take a lot to fill it.
On the 7th of April there was more bad news when one of my all-time heroes, singer-songwriter John Prine succumbed to the dreaded virus. The hammer had come down fairly heavily at this stage, John was a funny guy who wrote and sang some very comical songs with a dry wit, he made me laugh a lot but then on the other side of the coin, he made my cry a lot, I was introduced to him by my friend Seanan Brennan, I had moved from Ballybofey to Ballyshannon in 1992, like previous transfers I tried to befriend local musicians and man, there were a fair few in my newly adopted hometown, Jason, Michael, Johnny, Stephen and Seanan whom I invited out to my wee gaff one night along with a few others, Seanan now plays with Kila but that particular night it was all about folk songs, ya know, Neil Young, Gram Parsons. He played John's "Angel From Montgomery" &, I was instantly smitten with an artist I knew very little about. Nanci Griffiths had covered "Speed Of The Sound of Loneliness" a hit of sorts here in Ireland, a couple of weeks later I bought a cassette tape at a local market, it was the "Prime Prine" collection, 10 songs If I recall rightly (he doesn't, there were 12) and each one a gem. It was soon followed by THAT debut record from 1971. I had long maintained that Townes Van Zandt's "Waitin' Round To Die" is the saddest song ever written but then I'd never heard "Hello In There". The sense of pathos running through that song never fails to move me, makes me want to visit my mother more often and wishing I had visited my old man more often when he was alive, it is a stone cold classic.
I was fortunate enough to see John Prine perform on two occasions. The first time in Jackson's Hotel in Ballybofey,Donegal (his wife Fiona is from just down the road) while he was touring the "Fair and Square" record (2005), his first new material in a decade. Guitarist Jason Wilbur accompanied then and remained constantly by his side until his passing. Fast forward a good few years to Vicar Street in Dublin, John had undergone surgery for a form of throat cancer, his voice was a bit more ragged but it was another memorable gig, Lake Marie being the highlight. This gig took on an extra emotional dimension for me, it was the last gig I attended with my close friend Pa Roche, myself, Pa and his wife Pat had a glorious night, I will miss John Prine, he was a genuinely good man!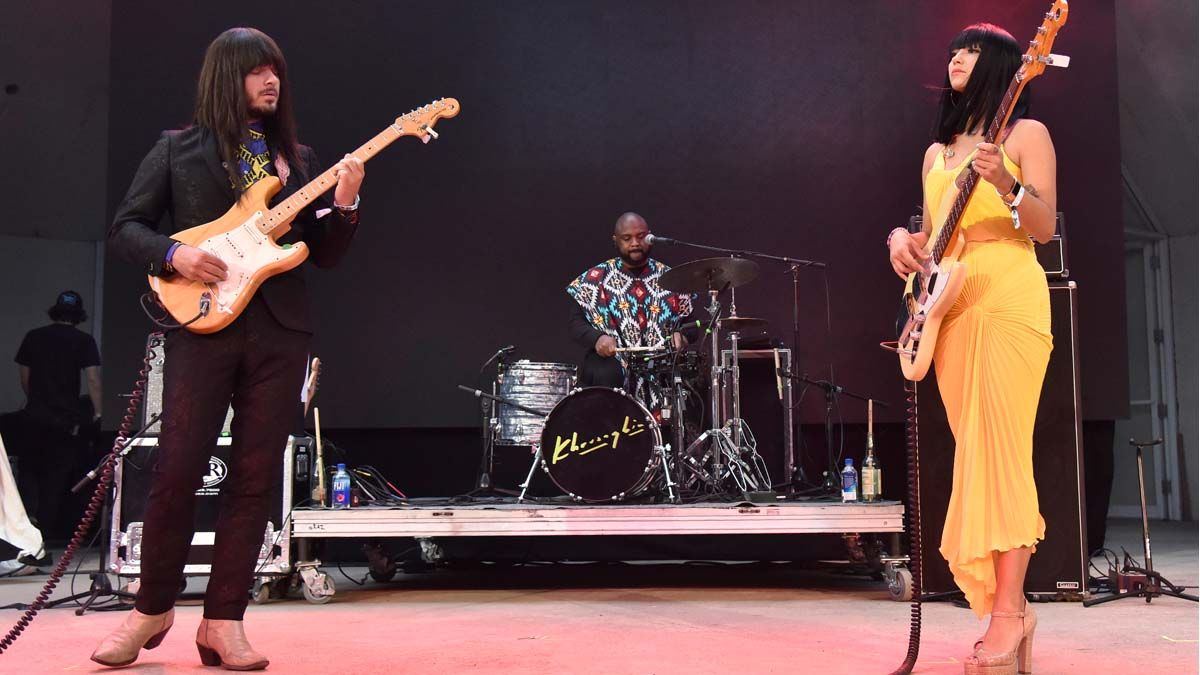 New stuff, well there is so much stuff out there now with the web and all, it really is hard to keep up but one band has drawn me in completely and utterly. They are called Khruangbin and after a sup or two of pale ale I usually refer to them as "that new 3-piece from Texas", that's easier to pronounce! Like a lot of newer material, I was introduced to them by Mr Loosehandlebars. An EP recorded with Texan soul man, Leon Bridges, made an immediate impression & on further investigation I found myself loving this band who I for one cannot categorise. There is funk, dub, psychedelia, rock, eastern vibes, there is a whole lotta stuff going on here. The sinewy guitar binds it all together and as for the rhythm section, man, they are tight and the bass player is also stunning to look at (careful now Frannie). Their early records are almost entirely instrumental, on the latest, Mordechai has more vocals although, I suppose, mantras or chants would be a better description, anyway, their sound, it works for me, this one is taken from the aforementioned Mordechai, be prepared to chill.
Live music ha, you must be having a laugh! One bloody gig in 2020, Supergrass in the Olympia on the 14th of February, I always thought they were the best outfit in that whole Brit-Pop thing, 100 hooks per song, choruses to die for, they did not disappoint, Not ashamed to say that my grin was a yard wide when they launched into "Alright", I bopped like any 59 year old bopper should but I think I may have torn something, no matter, a perfect gig in many ways, Supergrass do what it says on the tin, they entertain, the company I was in that night only added to the occasion, The McDonnell brothers, Pat and Gerry, once again I thank you and all your entourage, it was a mighty night's fun!
So, this annus miserablis is soon to end. It was what it was and it wasn't great to be honest but hey, Mayo Gaelic football team, having beaten Tipperary in the semi, have earned another shot at an All-Ireland title. My football team, Tottenham, at this moment in time are top of the Premier League. The coach, Jose Mourinho, is not everyone's glass of Licor Beirão & sometimes his methods ain't that pretty at all. If, a big IF certainly, he wins our first title for 60 long years then 2021 will be a year to remember for the right reasons. I'd just like to wish anyone who reads this a happy and peaceful Christmas, stay safe and take good care of yourselves and each other !