At #17, rising 10 places, on the Cash Box Top 60 For R&B Locations for 14th November 1970 was "Big Leg Woman (in a Short, Short Mini Skirt)" by Israel "Popper Stopper" Tolbert. This credit alone justifies inclusion in any monthly chart review & it's a fine bluesy, brassy Muscle Shoals party. While I could knock off a couple of paragraphs concerning big leg women & skirts that no-one needs to read, I know very little about the Big Popper so we'll leave it with the link. Anyway, this week there was a new chart topper by one of the greats of Sixties Soul. The first time he had hit #1 since 1967.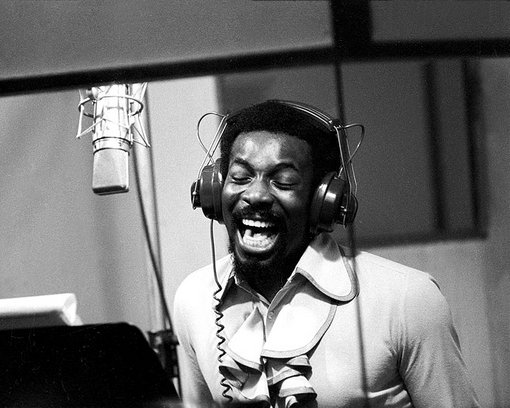 Yeah ! In 1966 this 13 year old cast his vote in the New Musical Express Readers Poll for Wilson Pickett in the World Male Vocal category. The Wicked Pickett released 4 singles that year, "634-5789", "Ninety Nine & a Half (Won't Do)", "Land of 1000 Dances" & "Mustang Sally", Blimey! My pocket money was still spent on discs by the British Beat groups but the raw, impassioned vocals & that driving beat made these records the highlight of the weekend Youth Club dances. They, more than any other, first brought the Stax studios in Memphis & the Alabaman FAME gang of session musicians to my attention. It's a devotion that endures to the present day. "Spotlight on Wilson Pickett now, that wicked wicked Pickett. Singin' Mustang Sally, Oh yeah, oh yeah".
By 1970 Wilson may have been supplanted in my affections by the greater sophistication & wider range of Otis, Marvin, Stevie. After his 1968 success with the Beatles' "Hey Jude" he released a number of Souled-up covers of Rock & Pop hits. It was in 1970 that Atlantic moved Pickett away from his usual recording setting, matching him with Kenny Gamble & Leon Huff the young writer/producers rapidly establishing their reputation. The resulting album, "Wilson Pickett In Philadelphia", introduces more varied instrumentation, a little sweetness, without changing his gritty, forceful voice. That was his trademark, what made him "Wicked", there would be no point. The record is a little uneven but when it was done right, & the groovy, funkified "Engine Number 9" certainly is that, it worked. Both 45s lifted from it returned Pickett to the US Pop Top 20 & that was the point. In the following year , Gamble & Huff having their own thing to do, Wilson successfully returned to Muscle Shoals before leaving his long-time home at Atlantic & not bothering the chart compilers so much. "Engine Number 9", a welcome update on his sound, is not always included in the top rank of his hits, it should be.
Down in Memphis bandleader Willie Mitchell had been working at Hi Records since 1961. Increasingly involved in production, by 1970 he had his ducks in a row & made his move. Taking over as executive vice-president of the label he had two new singers, Ann Peebles & Al Green, to record & develop along with a stellar studio band anchored by the Hodges brothers, Charles, Teenie & Leroy & star drummer Al Jackson Jr. from Booker T & the M.G.s. "Part Time Love" was the fourth single released by Ann Peebles. It was at #3 on this week's chart, a breakthrough, the biggest hit yet for the new kids on the Memphis block though how "Generation Gap Between Us", the lead 45 of 1970, missed out remains a mystery to me.
Ann's "Part Time Love" album re-works four of the tracks from her debut of the previous year & includes covers of contemporary hits that are very good but y'know it's difficult to improve on the Isley Brothers' original of "It's Your Thing". It's a showcase for a great singer, tough, confident & passionate, beautifully matched to Mitchell's new Hi sound, a tight, smooth, mid-tempo groove, the Memphis Horns less urgent but just as prominent as they were on their Stax recordings. In the near future Al Green used this template to join the pantheon of male Soul stars while Ann Peebles, apart from "I Can't Stand The Rain" (1974) struggled to find more commercial success. Together with her writing partner & later husband Don Bryant, she did have more input in her later more mature recordings & while her individual albums are worthy of investigation any "best of" assemblage, 17 or 18 tracks showing how well Memphis Soul was done in the first half of the 1970s, is essential.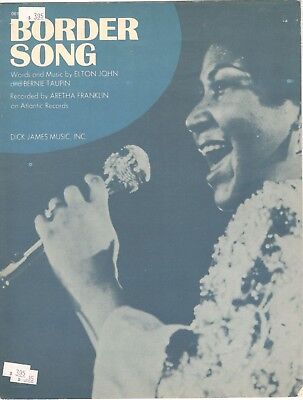 The two highest new entries on this week chart were songs written by white British musicians. (the third highest was Curtis Mayfield's "(Don't Worry) If There's Hell Below We're All Gonna Go", a good week or a Golden Age? You decide). Santana's performance at the Woodstock Festival, the barnstorming "Soul Sacrifice" being a highlight of the movie & of the million seller soundtrack album, had brought much wider attention. "Black Magic Woman", in at #38, is a Peter Green song. Green had made his reputation as Eric Clapton's replacement in John Mayall's Bluesbreakers. His instrumental talent & a developing individuality as a songwriter made his group Fleetwood Mac one of the best & most interesting of the British Blues bands rather than the coked-out, polyamorous purveyors of Soft Rock it became after his departure.
In late August 1970 the buzz created by Elton John's US debut at the Troubadour in Los Angeles had set him on the path to becoming Elton John. Aretha Franklin was, of course, "Lady Soul", the Queen, on an incredible run of 10 albums between 1966 & 1974 that defined & refined the emotional intensity of African-American music. In 1970 her current LP "Spirit in the Dark" brought another pair of hit singles, adding to a list so long that I can't be bothered to count. Her latest 45, entering the chart at #36, was a song from Elton's eponymous second LP &, oh my, she took "Border Song (Holy Moses)" to church. Aretha's vocal, her own piano, Billy Preston's Hammond organ & a choir led by the Sweet Inspirations invest the song with a grandeur & a spirituality that surpasses the original. I sure that Elton John & his lyricist partner Bernie Taupin, still finding their way, still some months away from the success of "Your Song", were equally stunned & thrilled that an artist of Aretha's stature would cover one of their songs. I'm sure too that they would agree that she made it better.