The #1 record in the Cash Box Top 50 in R&B locations for the whole of the month of May was "Love On A Two Way Street" by the Moments. Such a smash was keeping a couple of discs made in Chicago from the top spot. Tyrone Davis was hoping to repeat the success of last year's "Can I Change Your Mind" but "Turn Back the Hands of Time" was stalled at #2 for the third week running while at #3, up a massive jump from #19 & surely a contender to replace the Moments, were the mighty, mighty Dells.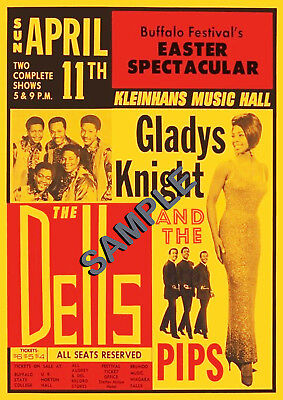 The Dells had their first million-selling record in 1956. A decade later, the seasoned vocal group, with a line-up that would not change for almost 50 years, brought their expertise & talent to the great Chicago label Chess & pretty soon the Dells' name was back in the R&B chart frame. Remakes of "Stay In My Corner" & their original hit "Oh What A Night" were both #1 records. New songs were provided by producer Bobby Miller & ace arranger Charles Stepney, at this time pushing the boundaries with Rotary Connection, did his thing with the blend of strings & brass that they did so well in Chicago. Between 1968 & 1970 the Dells had 10 Top 20 R&B hits. "Open Up My Heart" is one of that run, as finely tuned & classy as the rest.
There were many fine singers around in Soul music but the powerful, versatile baritone of Marvin Junior, a big man with a big voice, was a special thing. It's Marvin's voice that let's you hear a song for the first time & know it's the Dells. He was a great influence on Teddy Pendergrass whose time would soon come as the lead with Harold Melvin's group but the Blue Notes didn't have what the Dells had. Johnny Carter's tenor-falsetto, a remarkable range, provided the perfect counterpoint to Marvin. The pair had sung together for a long time & knew exactly how it worked. Marvin's son later said, "Johnny would set it up with the lightning, then Marvin would come with the thunder" & that's perfect. When Miller left for Motown Stepney took over production & the hits just kept on coming. When they split with Chess they kept on going & going. There's a lot more to the Dells than their remarkable longevity, pick up any of the 12 albums they made with the Chicago label & you'll be on the right track.
Meanwhile at the same Ter-Mar Studios at 2120 South Michigan Avenue Little Milton was recording "If Walls Could Talk", his fourth LP for Chess' Checker imprint. Milton had been around so long that, after being spotted by Ike Turner, he had recorded at Sun Records in Memphis before Elvis Presley made the place world famous. He combined performing with production & management at his own Bobbin label where a distribution deal with Chess led to him moving over in 1961. It would be four years before "We're Gonna Make It" was an R&B #1 & he was able to release his first album. Little Milton was a Blues man, as much a guitarist as a great singer. His next record was "…Sings Big Blues" but he knew what was commercial & the title track of "Grits Ain't Groceries (All Around the World)" is a brassy Soul stomper. "Grits ain't grocery, eggs ain't poultry & Mona Lisa was a man!", one of the best lyrics ever.
"Baby I Love You" was Little Milton's highest charting R&B hit since 1965. It's the most commercial track from an album that favours Soul rather than Blues. I don't know who makes those guitar stabs in the middle eight but they sound good. When Milton slows it down he can mix the gruff with the smooth in the style of Bobby "Blue" Bland & when he ups the pace, ably supported by the nameless & immaculate Chess house band, he gets down with the best. When his label hit problems after the death of founder Leonard Chess Milton's former protege, Albert King, found him a gig at Stax. The Blues were now running the game & Little Milton's reputation was sustained as much for his instrumental work than by his vocals.
Across town The Impressions had a new entry on the chart, at #35 with "Check Out Your Mind", the title track of their latest LP. This was probably no surprise for one of American music's greatest vocal groups. They were a fixture of Soul's rich tapestry & since 1967's smash "We're A Winner" the majority of their 45's made the R&B Top 20. From 1964 to 68, on six Top 20, R&B albums the group had moved through simple Gospel truths, honeyed love songs to social commentary reflecting the changing aspirations of African-Americans, all marked by Curtis Mayfield's great songs, his sweet high voice & melodious vocal harmonies. The last of these records, "This Is My Country" (1968) was released on Curtis' own Curtom label. He had learned his trade in Chicago with producer Carl Davis & arranger Johnny Pate at Okeh Records & now, just 26, he was ready to take care of his own business.
"Check Out Your Mind" was to be the final LP that Curtis made with the Sam Gooden & Fred Cash & from the bustling Psychedelic Soul of the title track onward the trio went out on a high. Curtis' songwriting was becoming more complex, & so were the sinuous arrangements, that Windy City brass/string driven thing again, with the rhythms of percussionist "Master" Henry Gibson prominent. The Impressions, Mayfield replaced by Leroy Hutson, stayed at Curtom & made more hit records. The records Curtis, Sam & Fred had made together are the soundtrack to the 1960's. In May 1970 Curtis entered Chicago's RCA Studios to begin work on his debut solo LP. The Impressions had always been about affirmation & moving on up, now he was free to embrace the Funk, to pull no punches & to get right on for the darkness. In November 1970 when we first heard the ominous bass, the spoken Biblical intro & the scream of " (Don't Worry) If There's A Hell Below We're All Going To Go" we not only knew that Curtis Mayfield had changed but Soul music had too.
This week's lockdown bonus is taken from the treasure trove that is "The !!!! Beat", a TV show that, for 26 episodes in 1966, brought the Soul stars of the day to Dallas to perform their latest songs, capturing them, many for the only time, in glorious colour. Here's Little Milton with his big hit "We're Gonna Make It", performing live in front of a great band led by Clarence "Gatemouth" Brown & along with a couple of Go-Go dancers. As I said…Glorious!