My last post, on new records by Daniel Romano, could have been chiselled on to stone tablets & wouldn't have been any slower to write. I'm three weeks into this isolation rigmarole, my age & health situation puts me in the "so long, it was nice knowing you" bracket so I'm doing it right. With any anxiety about that thing being usurped by an unease that the world has finally jumped the shark (it was coming) I found the usual flow wasn't forthcoming. That's not good & has to be nipped in the bud because I like doing this. So for the duration of this craziness my monthly missives about the great Soul music of 50 years ago from the "Cash Box Top 50 in R&B Locations" will now be a weekly word. Fine, fine music, that's what I need. I'm feeling better already & here's some now.
The Number 1 R&B record on April 11th 1970 was by the teen sensation of the day. The Jackson 5's "ABC" was the quintet's second chart topper of the year & there would be two more before 1970 was done with. We must get to them later. The youthful vivacity of "ABC" is a perfect modern fusion of Pop & Soul while just behind it, at #4 in the Cash Box chart, is a song that, but for it's subject & inspiration, could be at least 20 years old. The Silver Stars were a popular Gospel group from Louisiana whose 2 45s "They Call Him Jesus" & "Father Don't Forget Me." had been released locally in 1968. Things were changing & 2 years later leader George Perkins, inspired by the civil rights movement & the assassination of Dr Martin Luther King, wrote "Crying in the Streets".
What a beautiful record it is. Backed by the most basic of instrumentation (though that's some fancy drumming) it's the quality & emotion of a Gospel quartet that makes it right. There's an essential playlist of significant songs concerned with the shift in American society at this time & "Crying in the Streets" rightfully takes its place on it. Released on the Golden label "Crying…" was successful in the Southern states before being picked up for wider distribution by Silver Fox in Nashville. George & the Silver Stars were surprised to have a national hit on their hands & delighted to have a week-long booking at New York's Apollo Theatre. The follow up "How Can A Broke Man Survive" was back on Golden & failed to register as did subsequent records released while George combined music & a job in insurance. George Perkins was always "the Crying in the Streets man", there are worse things to be known as.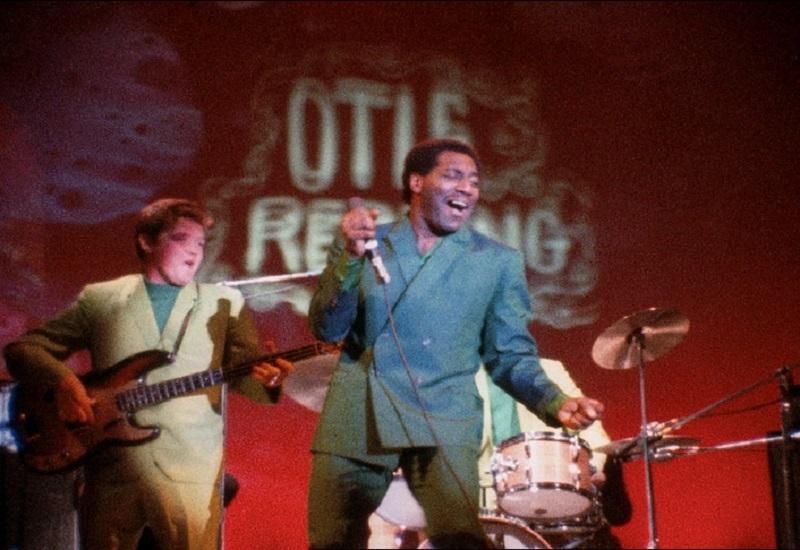 At #34 on the chart "Wicked" Wilson Pickett commemorated three musical icons who had died in the past decade. "Cole, Cooke & Redding" is a sincere tribute to Nat "King", Sam & Otis set to the tune of "Abraham, Martin & John", a Top 10 US Pop hit for Dion in 1968 & a UK best seller for Marvin Gaye in 1970. Just two places below, at #36, was a posthumous release by one of these stars. In July 1967 Otis Redding's performance at the Monterey Pop Festival had electrified "the Love Crowd" & showed him the possibility of reaching a new audience. Otis' response was to write & record "(Sitting On) The Dock of the Bay", a song with a more restrained approach which was finished at Stax' Memphis studios on December 7th. Just three days later Otis, his valet, four members of the Bar-Kays & the pilot were killed when their plane crashed near Madison, Wisconsin. Before this tragedy Otis had already confirmed his status as an outstanding talent in American music. That the fatal accident occurred just before his development & potential would surely have led to greater success make the event even more poignant.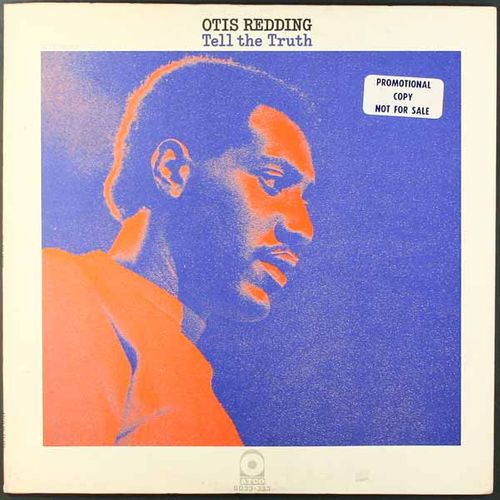 "Demonstration" is one of Otis' final posthumous single releases. It's taken from the LP "Tell the Truth", the 4th studio collection since his death. There were no more tracks like "Dock of the Bay" in the vaults, this is the old-school Otis & while these records may not sit alongside "Otis Blue" or, my favourite, "The Otis Redding Dictionary of Soul" every one of them, indeed every song has its moments. These may have been unfinished tracking vocals but the heartfelt soulfulness still excites as does the inimitable groove of Booker T & the M.G.s & the gritty power of the Memphis Horns. "Demonstration" is not an Otis Redding single that comes immediately to mind but it's a great example of how they did it in Memphis in the1960s when no-one was doing it better.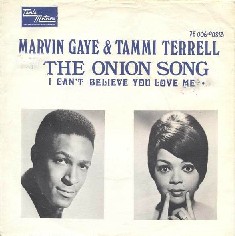 The pairing by Tamla Motown of Marvin Gaye, the label's biggest male star with young Tammi Terrell was a great call. Marvin had previously recorded with Kim Weston & Mary Wells & Tammi proved to be the perfect foil. Their first release "Ain't No Mountain High Enough" was a smash & it began a run of success with, mostly, songs tailor-made for the duo by husband & wife writer/producer team Nickolas Ashford & Valerie Simpson. "The Onion Song", a new entry on the Cash Box chart at #39 was their 9th & final Top 20 R&B hit. The single had a US release on March 20th 1970 just 4 days after Tammi succumbed to brain cancer at the age of 24. She had not had an easy life & I'm not about to summarise the abuses she suffered as a child & at the hands of her male partners which surely contributed to her early death. Tammi Terrell's obvious affinity with Marvin had established her as a vivacious talent & personality, holding her own with a much bigger name. This, allied to the efficiency of the Motown star-making machinery, would undoubtedly have led to greater things had she lived longer.
"The Onion Song" had been released in the UK in October 1969 & became Marvin & Tammi's biggest hit here. At the time it was not my favourite of their singles. I found the lyric a little clumsy compared to the more delicate "You're All I Need to Get By" & the charm of "You Ain't Livin' Till You're Lovin'". Yeah, I was so much older then, I was wrong. I don't really care that Tammi's illness prevented her recording & that Valerie Simpson's vocals were used on the later songs. The three albums that Marvin Gaye & Tammi Terrell released together are full of romance, spirit & optimism & we could all use those things in these trying times, I know that I could.