Well 3 clips may be the magic number & you are all busy people but Don Covay was responsible for a whole lot of great Soul music. There's no way in Hull that I can do the right thing by him as an artist by only featuring his own recordings because he was an equally talented songwriter. Whatever the changing styles & tastes in 1960's African-American music when other singers came around calling then Don Covay usually had a song that was just the thing for them. Here's one he kept for himself.
"Mercy Mercy" was a Top 40 US hit for Don & the Goodtimers in 1964. It's a Gospel-inflected Soul gem, simple with a raw edge to the vocal underpinned by a variation on the sort of guitar work Curtis Mayfield brought to the Impressions. If, as it seems, Jimi Hendrix played on this, he performed the song on early Experience gigs, then he did a fine job. At the time  Rolling Stones were the world's foremost R&B covers band. With Jagger doing his best Covay impression, they recorded a fine version for their third LP "Out of Our Heads" (1965). This wasn't his only song to be picked up by the British Beat Boomers. "Long Tall Shorty", Tommy Tucker's follow up to his big hit "Hi-Heel Sneakers" was covered by both the Kinks & the Graham Bond Organisation.
Covay progressed from his family gospel group to the more secular Rainbows before touring with Little Richard as his chauffeur & as "Pretty Boy" his opening act. In 1960 "Pony Time", a song he recorded with the Goodtimers was picked up by Chubby Checker, riding high on the Twist craze, & became a #1 record. Such a big hit brings people calling. As he said later "copyrights last longer than record labels". For a while Don provided songs about new, real or imaginary, dances. One he kept for himself, "The Popeye Waddle" unfortunately didn't catch on because I think I would be a natural. There was though a whole lot more to Don Covay than dance instructions.
Oh yeah, the lovely Gladys & her equally lovely Pips hit big with "Every Beat of my Heart" in 1961 when Ms Knight was just 17. Don Covay provided this follow-up, another US Top 20 hit. A direct, impassioned ballad, covered in the UK by Billy Fury, the best of our early rockers, showed another side to his talents. Solomon Burke, Atlantic's biggest star, took "I'm Hanging Up My Heart For You" & in 1965 his old boss Little Richard came to New York for "I Don't Know What You Got But It's Got Me", a slow-burning two part overlooked Deep Soul classic. (There's no room here for these songs but they are in your Youtube & you should find them. Do you like good music ? Then you will love the Little Richard track). Atlantic signed Don as a performer at a time when they were striking a partnership with a new Hit Factory at Stax studios in Memphis.
"See Saw" is co-written with Steve Cropper, guitarist with Booker T & the M.G.s. This group & the Memphis Horns were bringing a raw power to Soul. Don only recorded 4 tracks at Stax, this R&B hit, 2 co-writes with Cropper & "Iron Out the Rough Spots", a Jones/Cropper/Porter joint. They can be found on the 1966 LP "See Saw", his most consistent collection to date. In the UK "See Saw" found an audience in the Mod clubs & its place in the repertoire of Soul covers bands. In 1968 Aretha Franklin took "See Saw" into the US Top 10. She already knew that she could get a hit record on a Don Covay song.
In 1967 Atlantic took their new signing Aretha Franklin to Muscle Shoals Alabama where FAME studios were making hits. The turbulence of that first visit is well documented but the label knew they were on to a good thing & by the end of the year there were 5 Top 10 singles & the new star was the Queen of Soul. Don Covay's "Chain of Fools" was the 5th of those records, the opening track of her almost perfect LP "Lady Soul".  Aretha's vocals, FAME house band the Swampers (Joe South on guitar) & back-up Sweet Inspirations combined to produce a perfect song & a Grammy for Ms Franklin. This is where Soul was at 50 years ago.
Don had been around the block & Peter Wolf off of J Geils Band relates a story from that time. On the promise to Jerry Wexler (Atlantic's head honcho) of a better song than "Chain…" the label delivered an array of top of the range musical equipment which Don then sold on. There are 854 recordings around where Covay is credited as songwriter. He knew that his royalty cheques didn't always match what he thought he was due.
Don was an ebullient, energetic character, his confidence surely reinforced by his success. His recorded rarely but in 1968 he instigated the Soul Clan, an ambitious amalgamation of 5 Soul Stars, himself,  Solomon Burke, Joe Tex, Arthur Conley & Ben E King. Things did not run smoothly, Otis Redding died, Wilson Pickett pulled out, Burke's plan to set up extensive black-owned businesses needed a million dollars from Atlantic that the label was unlikely to hand over. An LP, "Soul Meeting" (1968), was produced by Covay who provided a majority of the material. "That's How It Feels", the outstanding ensemble track of the album is co-written with Bobby Womack who was then having more success as a writer than with his own records & who often expressed his admiration for his collaborator.
Times were changing, Soul was getting Funky, with no label support & egos to juggle the Clan fizzled out. Don looked back & recorded with the Jefferson Lemon Blues Band, a pretty good LP with a touch of Taj Mahal about it. In 1972 he left Atlantic, his last 45 a cover of "Everything I Do Goin' Be Funky". The new head of A&R at Mercury was ready for the new thing.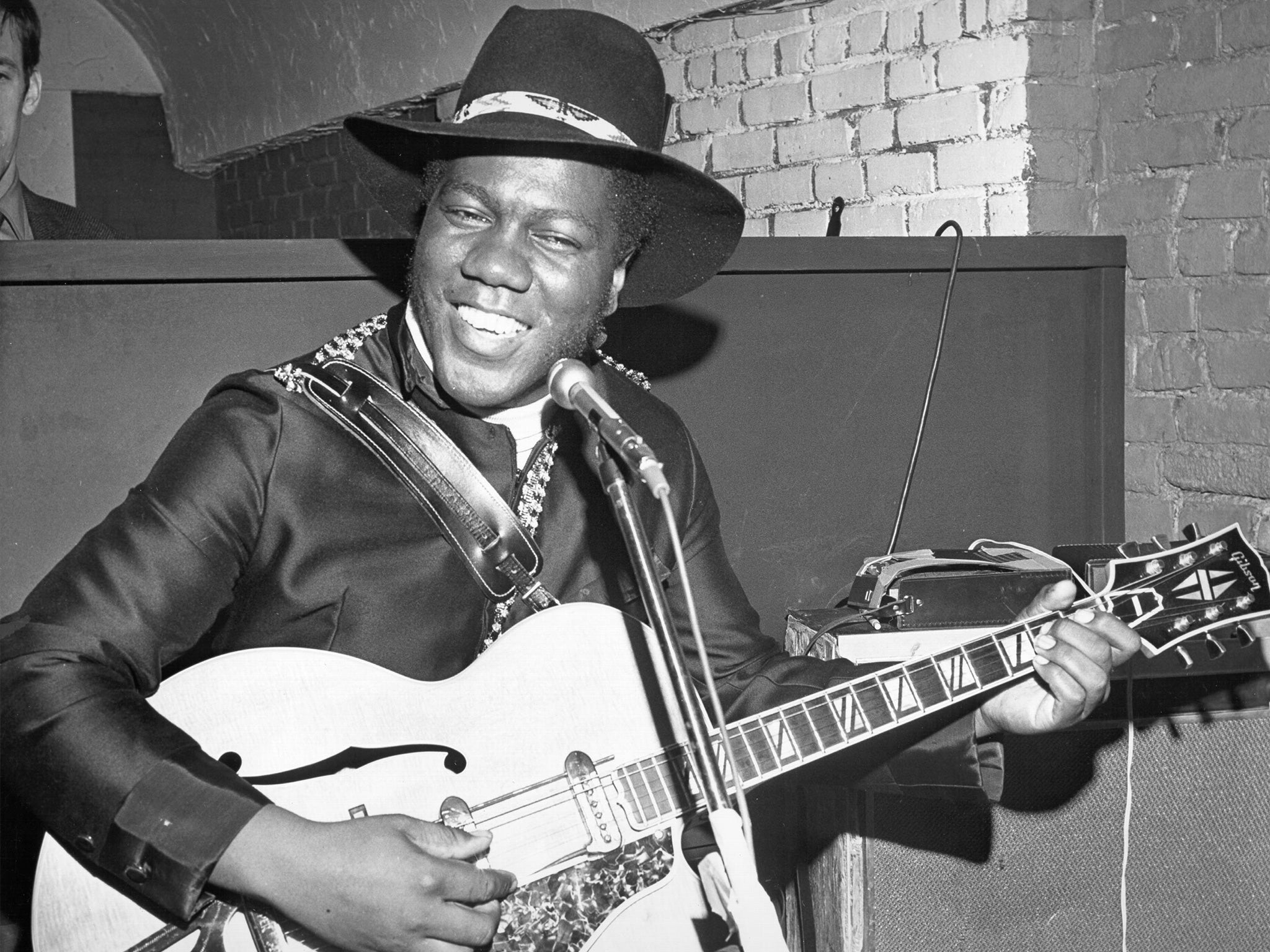 "Super Dude" (1973) is such a good record. Don's emotional story-songs are still straight to the heart but, now in his mid-thirties, things are getting a little more complicated."I Was Checking Out, She Was Checking In",his biggest Pop hit, is not the only fine "love gone wrong" ballad on the LP. Recorded in Alabama with Womack & the Muscle Shoals band, as good as it got back then, it really is a top class mature example of Southern Soul. Mick Jagger was still listening to Don Covay, you've heard "Fool To Cry" haven't you ? A track from the sessions, the funktastic "It's Better To Have (& Don't Need)" made it on to UK radio & gave him a UK hit.
Don spent the Disco years at Philadelphia International, another right place at the right time. There was little more new music & in 1992 he suffered a stroke. Jagger & Richard are said to have helped with the rehabilitation expenses, friends & admirers recorded a tribute LP in 1993. There's so much good music made by Don Covay. I must, at least, mention the songs he wrote with Wilson Pickett & the Reggae versions of his tunes. If you know his music then you know how big his contribution to Soul music was. If you don't then he really is worthy of your attention.