Edwin Starr is rightly remembered for his one prodigious hit record. "War" (1970) is a landmark single, its assertive energy & steadfast message makes it distinct in a tsunami of Detroit soul. The song was originally recorded by the Temptations on the "Psychedelic Shack" (that's where it's at !) LP, Motown boss Berry Gordy was reluctant to release the track as a single but did put producer Norman Whitfield on to a re-recording with Edwin. Over 40 years later it is part of the culture. "War ! What is it good for ?" We all know the answer to that.
Edwin was based in Detroit but did not join Motown until 1968 when the Ric-Tic label was acquired by its bigger neighbour. It was at Ric-Tic he made the 45s that established a big reputation in the UK. Songs that even now make men of a certain age ignore their arthritic hip & wonder if their old dexedrine dealer is still around. First "(S.O.S.) Stop Her On Sight " then "Headline News" just smacked it for anyone near a dance floor. I thought they were Motown jams, surely some of the Funk Brothers were moonlighting on these tunes. They certainly fit right in with "This Old Heart Of Mine", "Third Finger Left Hand", "My Guy", that great smooth, smart & sassy early stuff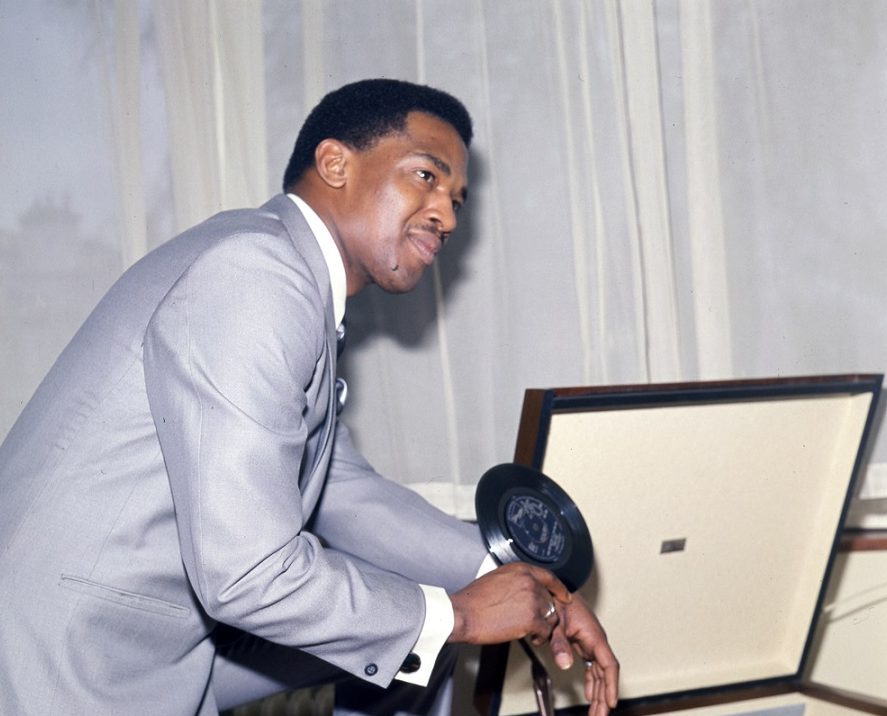 The hook up with Motown was an immediate charm. The title track of the LP "25 Miles", a flagrant lift of "Mojo Mama" was a US Top 10 hit, the follow up, "I'm Still A Strugglin' Man" bombed but…it's great. Hitsville's second wave of writers & producers, Johnny Bristol, Harvey Fuqua, Paul Riser & others contributed but it is Edwin's powerful & exuberant vocal stylings that work the trick. Of course a worldwide hit like "War" seriously raised the stakes & I'm not convinced that the label reacted to this success too well. There must have been more appropriate songs to cover than "Raindrops Keep Falling On My Head" but it was 1970, an album was needed pretty sharpish & that song was everywhere. Significantly Edwin, who had composition credits on most of his singles, had just one co-credit on this rushed LP.
Edwin followed the funk flow. "Stop The War Now" is a pretty obvious successor to the big hit. It has its appeal because "War" still comes around & this one has been forgotten. In 1974 he got his very own blaxploitation soundtrack. The music for "Hell Up In Harlem" was by ace producer/writers Freddie Perron & Fonze Mizell. Starr just blasted it with "Big Papa". This was the last LP with Motown & it was some time before, in 1979, his records were getting heard again. "Contact" was a #1 Disco song in the US. This & "H.A.P.P.Y Radio" were both Top 10 in the UK, a country that Edwin now called home.
By 1973 the singer was spending more time in England where the Soul scene was still running hot. Northern Soul honoured the perquisition of obscure riches but Edwin's gems needed little excavation. In 1968 a double header re-issue of "S.O.S."/"Headline News" was a chartbound sound, bigger than before. His music was a gateway into a whole scene going on across the country. In the USA, with no backing from his label, he was facing travelling around a big country as a golden oldie. In Britain he was possibly the biggest attraction on a club circuit where audiences knew stuff about his songs that he had forgotten.
Edwin Starr stayed around for 30 years living in Nottingham at the time of a fatal heart attack in 2003.  That revival in 1979 was hitched to the Disco bandwagon but so was all pop music at that time. I am sure that he got knocked about by the music business. He helped to write hit songs that continued to find a market. I hope that the royalties found their way to him. Tamla Motown never properly supported a popular, distinctive singer, preferring singles with a touch of novelty to artistic development. In the UK he was more than valued. A lot of fans got  to meet him, DJs & promoters hung out with him. I have never heard or read a bad word about Edwin Starr. A younger generation of artists often called to remix old tunes & to record new ones.
He was more than a singer whose biggest hit was in the olden days. We value classic music round here & Edwin was a Soul Master. A proper compilation of his songs goes long on quality. Here is Track 1, "Agent Double-0 Soul" a pop hit from 1965. It was written & sung by a young, sharp, handsome Starr at a time when Jackie Wilson was the sweetest feeling around. It was a great beginning.