Any list of the best Reggae  LPs (no greatest hits) is dominated by the roots, Rastafarian outbreak between say 1974-79. A junction of a rising generation of young Jamaican musicians with a new international audience stimulated increases in creativity & output. The 3 original Wailers, Culture, Burning Spear, Lee Perry, King Tubby, the Congos. It's an easy & obvious choice but there's 8 of them while I'm going to fight for the Wailing Souls' inclusion because they rock. There was still great reggae music to come but by 1981 & the premature passing of Bob Marley, many of the artists mentioned were producing variations on & versions of a theme of chanting down Babylon which had already been well covered.
I've written about "Blackheart Man" (1976), the nonpareil debut solo record by Bunny Wailer. There's a case to be made that Bunny was more spiritual than Bob Marley & Peter Tosh. His melodicism, his abilities as an arranger & producer, created a collection which stirred the head, heart & hips, often all at the same time. His annual releases were still of a high quality but lacked the consistency of his classic opening statement. At the beginning of the new decade Bunny Wailer released 4 LPs. 2 of them are contenders for that all-time list.
While Bob Marley became an international superstar & Peter Tosh was recording with Mick & Keith, Bunny cultivated his garden back home. He disliked travelling so avoided the album-tour-album routine & could take his time to make his records. "Bunny Wailer Sings the Wailers" was just what the Bush Doctor ordered. It was a thoughtful trawl through the back catalogue, the Coxone Dodd 60s, Lee Perry in the 70s. It was not a Greatest Hits. Bob was cherry-picking the tunes he wanted for his new group, Bunny took time over his selections of songs to take a second look at & it showed.
"…Sings the Wailers"  is such a satisfying record. Bunny travelled a long road with his fellow Wailers before the involvement with Island records led to a split.There's a sense of closure, of settling with the past about his treatment of this labour of love. Bunny was not ready to embrace the beefed-up stadium reggae of his friends.His vocal style never really suited such declamation.  I have always loved the probity, the dignity of the Wailers' music. Peter's indignation, Bob's credence & Bunny's more reserved assurance synthesized into a powerful whole. With the great rhythm section of Sly Dunbar & Robbie Shakespeare this is a record which is modern but retains a roots clarity. "Walk The Proud Land" gets the nod because…well, just listen. There are a lot of contenders, the running order seems as consequential as a concept album. "Ska Quadrille" indeed !
If ever "Rock 'N' Groove" (1981) gets neglected then rescued from the back of the stack you think, as you dance across the room, "Man, I must play this more often". It's Jollification Time ! The Wailers started as young pop kids, Impressions wannabes having some hit records played on the radio. Reggae had got a little dreader than dread, the dub-wiser ran on more than Budweiser (thank you !) & more power to all of it. Bunny Wailer had made some of the best of that music. He knew that the great music of his youth would nice up the dance too. "Rock 'N' Groove"s big idea was that reggae belonged in the dancehall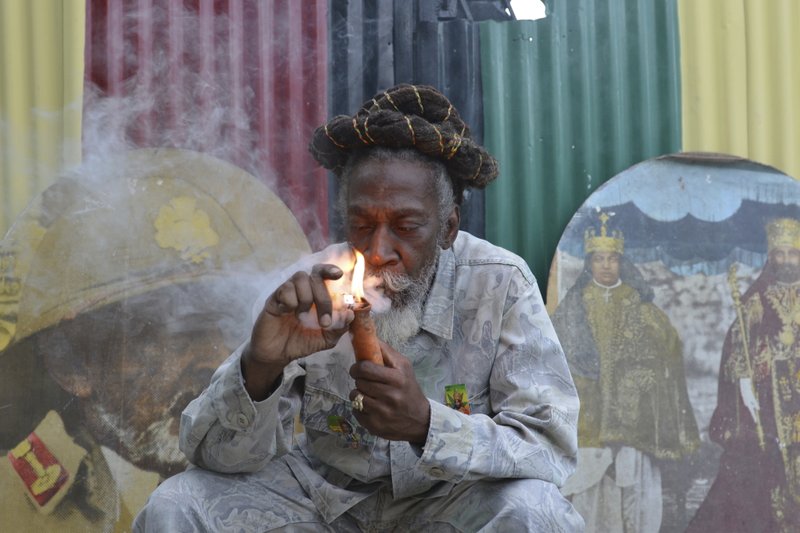 This time around Sly Dunbar got to play with his syn-drums. Sly, Robbie & the rest of the Roots Radics played a clean, uncomplicated, modern reggae. Copyists, & there were many when "Dancehall" became the thing in Jamaica, were less restrained when let loose in the toy box of a 1980s recording studio. The immediate appeal of "Cool Runnings" & "Rootsman Skanking" is irresistible but there is not a bad track on the LP. Blimey, there's not a duffer in the 8 or so tracks which did not make the cut first time around. The songs are not Selassie-I this, Marcus Garvey that but Bunny's music will always have a social & political dimension. The songs are short with no, now traditional, dub extension. The spare arrangements allow intimations of aural explorations, the dub is left to your imagination. "Rock 'N'Groove" is on that list of great reggae LPs.
Bob Marley died on May 11 1981. A genuine world music superstar, he led the export of Jamaican music to just about every place on the planet. Bunny & Bob were raised as stepbrothers in the same house. Their musical education & ideas were shared too. Of the many accolades & memorials whatever Bunny had to say & sing carried the swing. Unfortunately the time & care taken on "…Sings the Wailers" was not repeated for "Tribute" (1981). There are out-takes from earlier, rushed, even uninspired versions of obvious songs. Hey, I'm being tough on an artist who has made some perfect music. "Tribute" is a Bunny Wailer record which which means it is interesting & will reward repeated listening.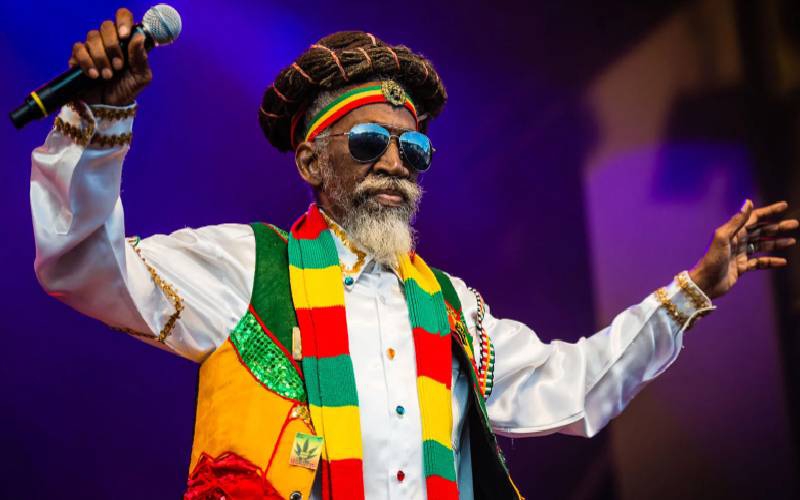 After this burst of creativity Bunny continued with studio experimentation which often found him ahead of the game in Jamaican music.A good friend, his long term memory function impaired by marijuana use, promised to get back to me with the title of a 90s LP that he thinks is the bizz. There was a pile of great music to come. By 1986 he was assuming the role of dignified elder statesman of reggae & began to tour. I have friends who remind me of the 27th of June 1990 when I missed a triumphant return to London. In my opinion Bunny Wailer made more great reggae records than anyone else. That all time great list is tough to make (just remembered Big Youth, Dr Alimantado !) but "…Sings the Wailers", a digest of past achievement & "Rock 'N' Groove", a dual triumph of dance music & future reggae, will take some shifting.