In 1920 a New York independent record label had a surprise super solid smash hit with "Crazy Blues" by Marnie Smith. Here was a new little-tapped market for discs by African-American artists & Okeh Records hired musical directors in N.Y. & in Chicago to supervise the 8000 series of "Race" records released between 1921 & 1934. This all-star catalogue is now legendary & in 1926 Columbia bought a controlling interest in the company. Okeh's light flickered intermittently over the years & in 1953 it became exclusively an R&B outlet. Then, in 1962 Carl Davis (that's the "legendary"…), a Chicago producer, was employed as the head of the label. Davis was a talented & successful man himself. He assembled a group of singers, musicians & writers who, until 1965, made Okeh a creative & commercial hub for Chicagoan soul music.
OH-OH ! What's that sound ? That's "Rhythm" by Major Lance. "The Monkey Time" was a simple R&B dance record (in 1963 just everyone was Twisting the night away) which gave Okeh its first hit record for 10 years. Major had 4 Top 20 hits with this sweet soul which took that Brazilian baion rhythm off of the Drifters  & added a little cha-cha shuffle. The good Major, a former boxer & dancer, had the moves & was able to sell the crap out of these songs when he appeared on"Shindig", "Bandstand" or whatever the black & white TV pop show of the day was called. I could have chosen any one of 5 clips of these hits."Rhythm" gets the shout because I get to pick & I love this track. The "Best Of" is a cracking, dance around the house thing. The expanded 40 track, 2 CD collection maintains the quality. "The Monkey Time" was created by the team of Davis, Johnny Pate & Curtis Mayfield. "That was my introduction with working with Carl Davis" Pate said, " We had a ball, making some very great music." And so they did.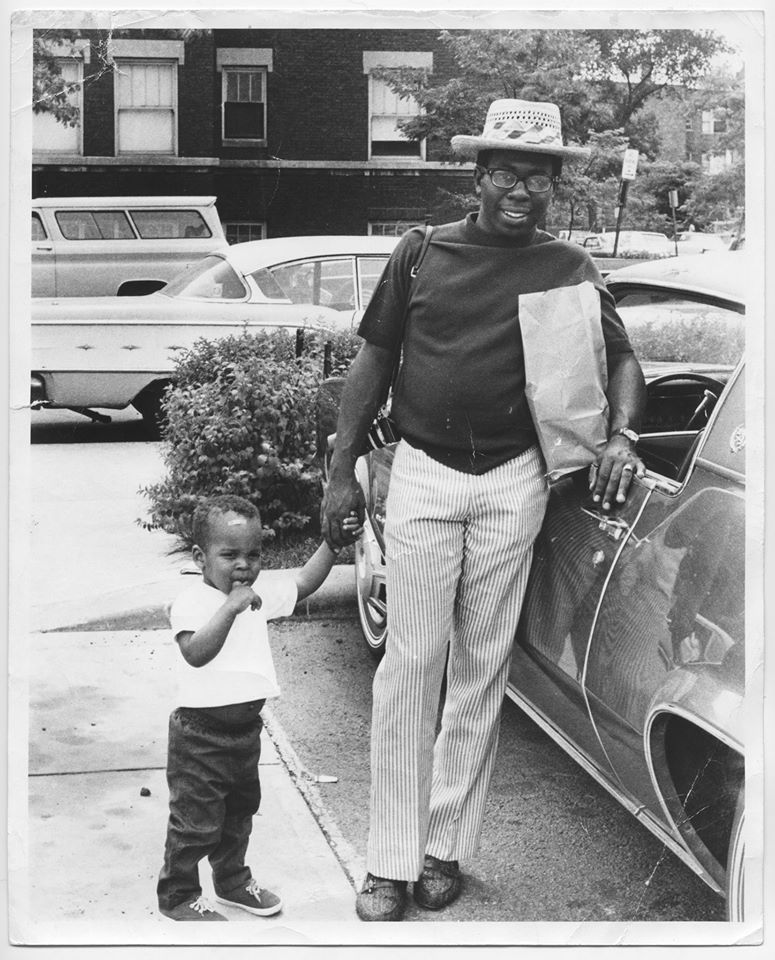 All but one of Lance's 45s were written by his friend Curtis Mayfield. Curtis' own group, the Impressions, were signed to ABC but it was at Okeh where he served his apprenticeship. With his school friends the Butler brothers, Jerry & Billy, he worked out how the simple gospel tunes from their church worked just fine when transposed to idealized teen romance or imagined dances. From the more experienced Davis & Pate he learned stuff, music stuff & business stuff. He was provided with an environment where he did not have to tout his songs around, where he got paid & where he had to sell some records. The glorious "Rhythm" was Okeh 7203 & here is #7204.
Now I don't want to overstate my case here but Walter Jackson has never failed to hit the spot since that first Okeh selection I bought in the olden days. In the 60s alone there were so many outstanding voices, those obvious ones you take for granted like Otis, Marvin, Aretha & Al Green. Walter Jackson's smooth, dramatic & powerful vocals are distinctive &, in these golden Okeh years, were of a quality to match the greats.
Walter was a
crooner with soul. When I first heard his version of "My Ship Is Comin' In" (a hit for the Walker Brothers) it was like…so that's how that song goes…perfect. His later work does drift to the middle of the road but the Okeh team ensured that his ballads had balls & while the songs were not hits they are classics. "Welcome Home", a best of collection from these years will make your life better.
I did not know that Walter had suffered polio as a child & had to use crutches. The only Y-Tube clip is from the late-70s & has no sound. At a time when Chicago soul was young & quite wonderfully gauche he brought a polish & authority to songs like "It's All Over" while the budding "Iceman", Jerry Butler, was watching carefully & taking notes.
Billy Butler & the Enchanters were the Junior Impressions of the label. Billy was signed as a teenager. While his older brother was over at Vee Jay Records, recording a mix of Mayfield & standards, he was happy to go with the sweet harmonies, the uptempo, punchy Latin touches that were coming to be recognised as the trademarks of Chicago soul. "I Can't Work No Longer" was the biggest of a number of releases that were almost trial runs for Curtis, checking out what worked & what didn't. However successful you can dance to every second of every one of them.
Okeh was never going to be a true rival to Motown or Stax because the major players were on contract & had an eye on their futures. In 1965 Carl Davis, who had continued to work with Gene Chandler, another Chicago great, joined Brunswick where he orchestrated the comeback of Jackie Wilson (Davis produced "Higher & Higher") & had other hits. Curtis & Pate were now confident that the Impressions were ready for prime time. They concentrated on & succeeded in making the band one of the most influential African American acts of the decade. Later both Davis & Mayfield ran their own labels out of their home city.
Okeh survived for a couple of more years. Walter Jackson hung around & there was a new infusion of energy from rock and roller Larry Williams. Williams, writer of some classic songs brought old hand Little Richard along with young gun Johnny Guitar Watson. The Williams/Watson collaborations are fine examples of energetic soul. It was though, impossible to emulate that short, special period when young men with music on their minds created the soul sound we now associate with their sweet home Chicago.